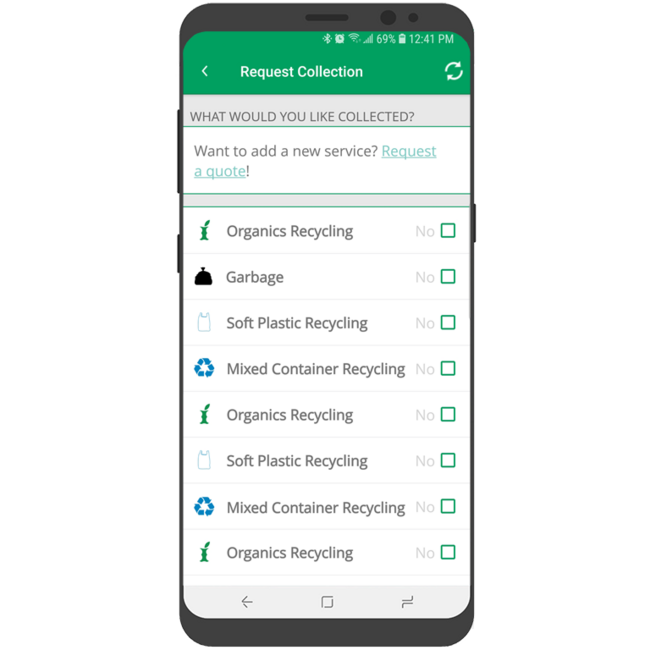 With Urban Impact's new app, it has never been easier for our customers to Request a Pick-up!
Request a Pick-up:
-on the Web App on Urban Impact's website.
-or use the new Urban Impact app on a mobile device.
A request from a customer received from either the web app or mobile app is automatically sent to customerservice@urbanimpact.com with their name, phone number, email address and comments.
Our Customer Service team will respond promptly to your request.
To log into the Web app or the App, Customers will need their Customer Number and Site Number.
Please refer to your invoice for your Customer Number and Site Number
You will find the Site Number under Service Date preceding your Business name.
Where to find it!
The Web App is on our home page: www.urbanimpact.com
Download the Mobile App by searching "Urban Impact" on the App Store or Google Play.