Now, a greener solution exists for those Mercury-Laden Lights!
Urban Impact provides businesses with a safe and efficient way of disposing of used fluorescents.
Let us assess your light bulb waste and work with you to set up a fluorescents recycling program best suited to your office recycling needs.
We recycle Fluorescent tubes, compact fluorescent lights (CFLs), light emitting diodes (LED), halogen and incandescent lights, high intensity discharge and other mercury containing lamps.
Your old lamps will be processed so that the mercury is contained and the remaining parts of the lamps are recycled and/or beneficially reused.
Why Fluorescents Recycling is Important
Disposing of light bulbs usually means dumping millions of them into landfill.
All fluorescent lamps contain mercury. Mercury is a hazardous substance.
If a fluorescent bulb ends up in a landfill, the mercury can leech into the surrounding soil or be released into the atmosphere.
Compact fluorescent lamps also contain mercury- they provide a unique threat to the environment when disposed of improperly.
Recycling light bulbs not only preserves our natural resources, but also protects our environment and ground water from heavy metals such as lead, mercury and cadmium.
Do you have an estimate on how much you are currently throwing out? 

Where would you like to locate collection bins?
Urban Impact has created a simple and convenient way to manage your used fluorescent tubes, High Intensity Discharge (HID), and compact fluorescent lamps (CFLs) in an environmentally sound, yet cost effective. 
Recycling Fluorescents is as easy as 1, 2, 3!
 It couldn't be easier to safely dispose of old fluorescent lights.
Simply call us. We'll discuss your needs and design the perfect collection solution for you.

We deliver the boxes or bins to your door.

Once they are full just give us a call and we'll arrange for pickup.
Fluorescent Recycling Containers
For smaller quantities of lighting waste we supply collection boxes specifically designed for fluorescent tube disposal, and cartons more suited to compact fluorescent lamps, sodium vapour lamps and halogen lights.
For larger volumes of lighting, we offer bins.
Cool Fluorescent Recycling Facts
Fluorescent

light (

CFL

) bulbs use up to 75 percent less energy and last up to ten times longer than incandescent bulbs.
However, CFL bulbs contain a very small amount of mercury, so you should not put used CFL bulbs in the garbage.

The average mercury content in a CFL is 3.5 milligrams (mg) – roughly the amount it would take to cover the tip of a ballpoint pen (

www.nrcan.gc.ca/

)

Tubes are crushed and the material is sorted into individual components for resource recovery.

Glass is recycled into glass wool used for home insulation

Aluminium from the tube ends is separated and then reused in the manufacturing of new products

Mercury is distilled from phosphor powder and mainly used in dental amalgam

Phosphor powder is used in fertilizer

Clean phosphor powder can be used to make new fluorescent lights, and the mercury goes back to the industry to create a truly closed recycling loop.
Recycling Services
12 Gallon Tote
16" (H) x 18" (D) x 27" (W)
Downloadable Recycling Labels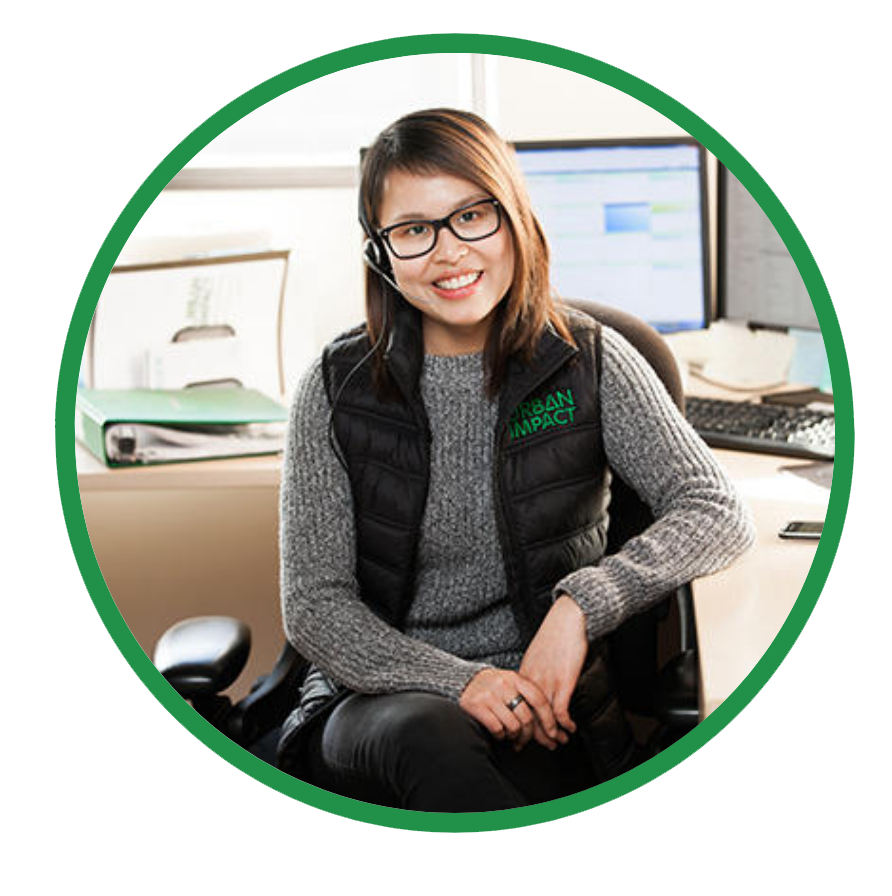 Your Recycling Customer Service Specialists
We work in partnership to deliver outstanding services and to make your recycling as easy as possible.