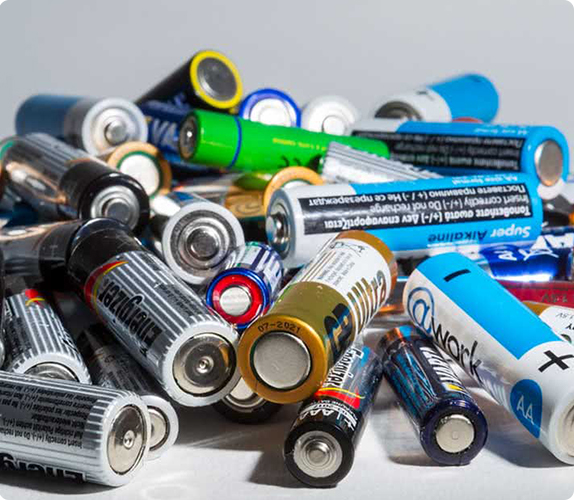 Get Charged
BATTERY RECYCLING
Batteries are grouped into two categories – single use batteries and rechargeable batteries. Batteries come in all shapes & sizes and are made with all types of chemical composition including:
Alkaline
Nickel Cadmium
Primary Lithium
Silver
Lead Acid
Magnesium
Mercury

Why Battery Recycling is Important
Batteries used in electronic equipment such as laptops, cell phones and cameras often contain lead, zinc, nickel-cadmium, sulfuric acid, mercury, plastic, and lithium. These heavy metals and toxic chemicals are flammable and hazardous to the environment. Due to the hazardous nature of batteries, separating them from your waste and general recycling is very important. Batteries must be collected separately to ensure that they can be recovered safely and in an environmentally-friendly way.
Batteries are not biodegradable and will not break down like other organic materials. They have the potential to leak into the soil releasing heavy metals that might find their way into the water system.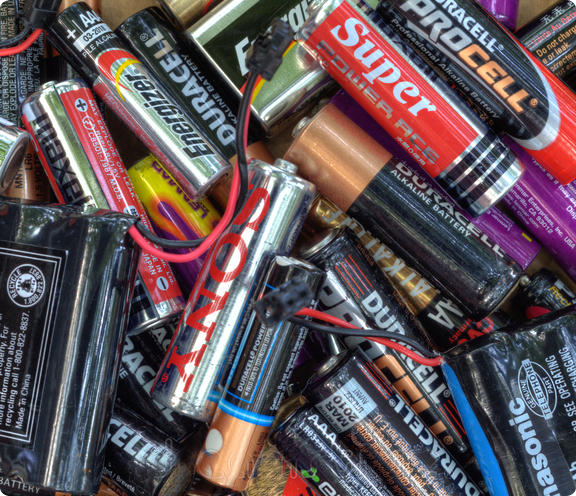 WHY CHOOSE URBAN IMPACT FOR BATTERY RECYCLING?
Urban Impact can help you safely recycle all used batteries. We will provide you with a small bin that will safely hold your batteries. This lidded bin prevents short-circuiting and damage to batteries. 
Our Battery Recycling program offers the convenience of disposing of your spent batteries along with the peace of mind that you are positively contributing to environmental and public health. We do all the sorting by battery type and prepare the batteries for safe shipment to the end processor, as per Transport Canada regulations.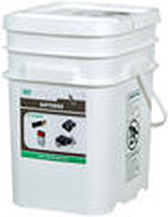 Labels and Signage
Download signage to help your battery waste diversion efforts run smoothly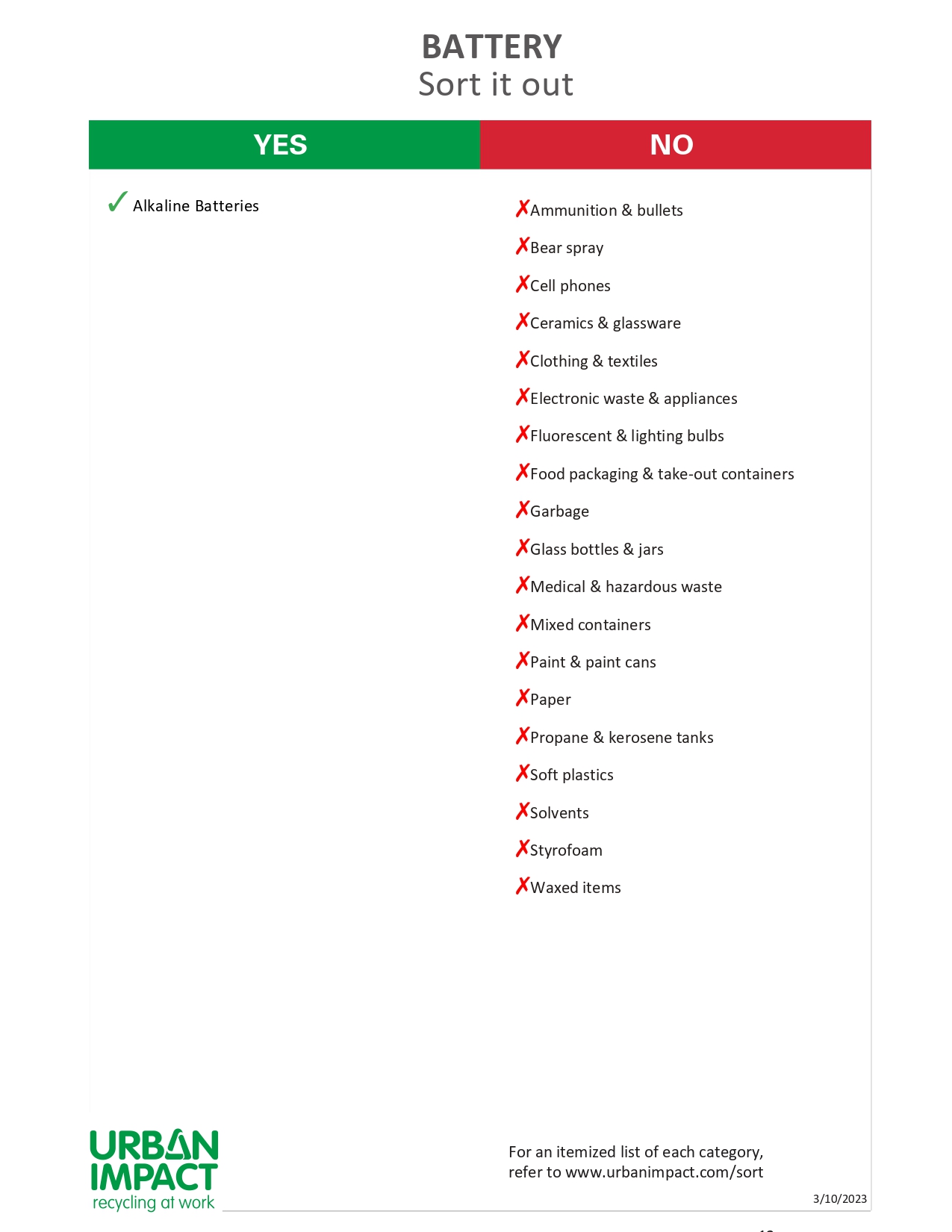 DOWNLOAD PDF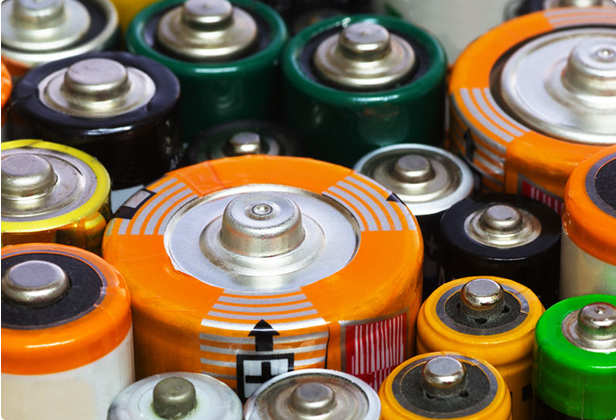 Fun Facts
BATTERY RECYCLING
Evolving technology has increased our reliance on batteries.
Batteries can be recycled and made into new products, like reusing the lead for automotive batteries or making plastic covers for new batteries.