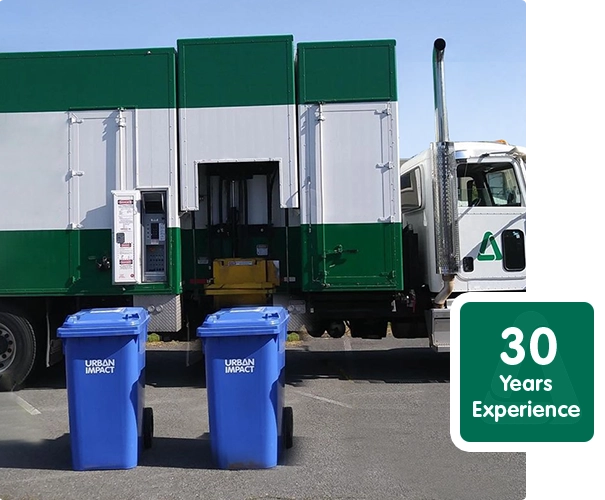 About Urban Impact
Urban Impact is committed to outstanding customer service!
For over 30 years, Urban Impact has been a leader in waste management strategies and solutions. From single pick-up to enterprise-wide recycling, shredding and waste collection, we have a solution for you!
READ MORE ABOUT US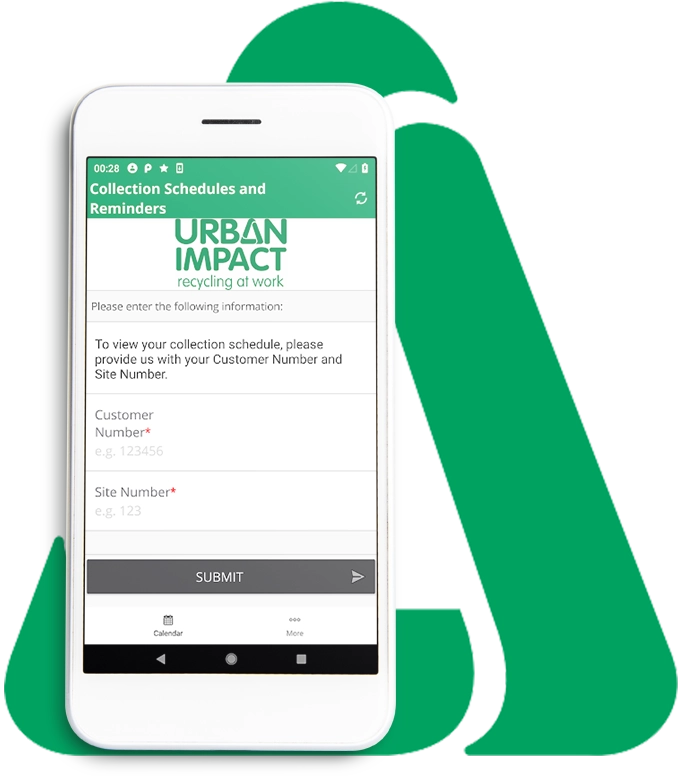 Let's work together
JOIN THE URBAN IMPACT TEAM
We are looking for great people to join the Urban Impact team!
Urban Impact is a growing company. We are looking for solution-oriented people with a common goal to help our customers and the environment. Check out our current openings.

A growth-oriented company, we share a common goal to amaze our customers.
---

We're passionate about creating innovative recycling solutions.
JOIN THE TEAM NOW!
What's new at Urban Impact
Our latest blog posts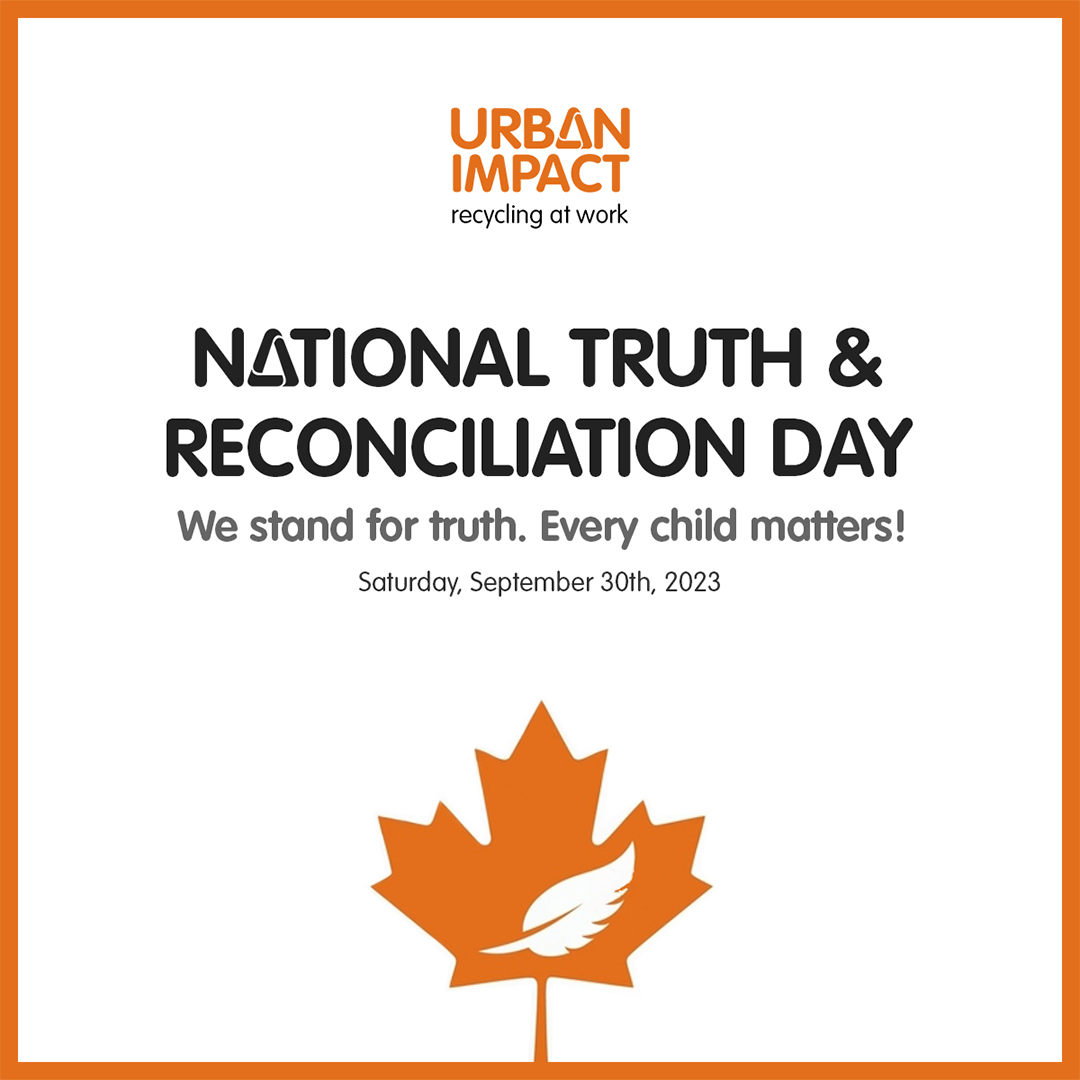 September 26th, 2023
For the third year, Truth and Reconciliation Day will be recognized on September 30, 2023. On this day, we honor the children who were lost to the residential school system, as well as the survivors and the families of those affected.

September 23rd, 2023
As summer comes to a close, many of us will linger in the memories of family vacations, festivals, and being outside under the warmth of the sun.  For many families and communities, especially in our Province, the summer of 2023 will be remembered as a time of upheaval and constant fire readiness and watch. Our hearts go out to those returning to their lives and rebuilding their communities after suffering from a wildfire season that we have never experienced.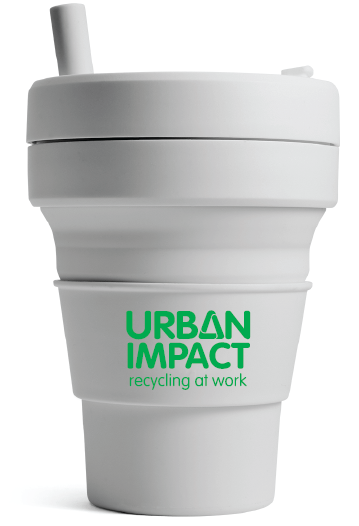 August 15th, 2023
In 2022, 1.3 billion single use items were disposed of in Metro Vancouver*. That is more than 400 items per person per year**! Single use or "on the go" items come with too high an environmental price tag. Many single use items are not easily recycled, and some, such as foam containers, often end up in the landfill. In addition, many plastics can take centuries to decompose and can injure wildlife. Reducing single-use items helps protect our environment.