Urban Impact knows the unique communications and space issues faced by managers and stratas in multi-family buildings.
We'll  help you manage garbage, recycling and organics efficiently and cost-effectively. 
We offer customized recycling solutions that can help you achieve your diversion goals:
We will help you implement best practices in serving your site tenants.

We will help you find the right bins and containers, the right collection schedule and the right type of services to help you meet your goals.

We set up well-labeled bins and containers that indicate the recyclable materials accepted.

We provide education for tenants to make recycling more accessible

Unique or tight spaces and underground locations are no problem – we offer pick-up service and specially designed collection vehicles

Pick-up schedules can be flexible depending on volume needs.
Urban Impact will pick up your recycling and organics on a schedule. We'll design a flexible and customized plan. Get a personalized plan today!
A waste audit can help you understand the types and volumes of waste being generated at your property.
Talk to us about all of your multi-family property recycling needs.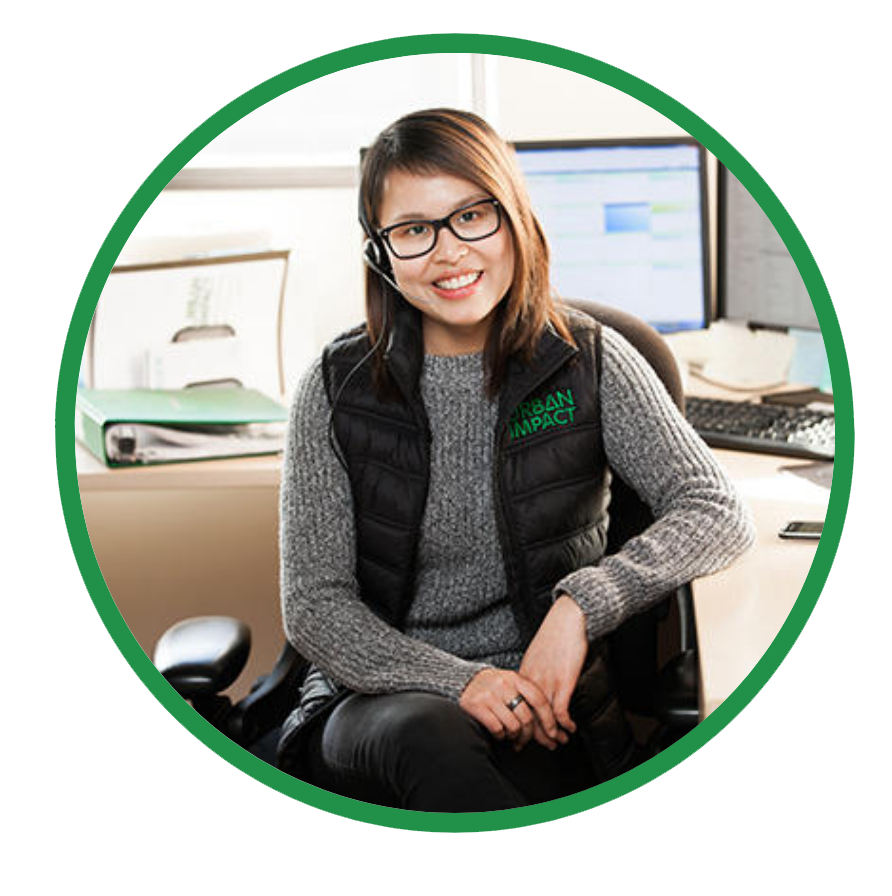 Your Recycling Customer Service Specialists
We work in partnership to deliver outstanding services and to make your recycling as easy as possible.