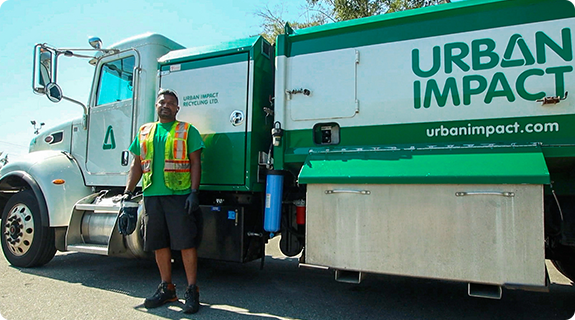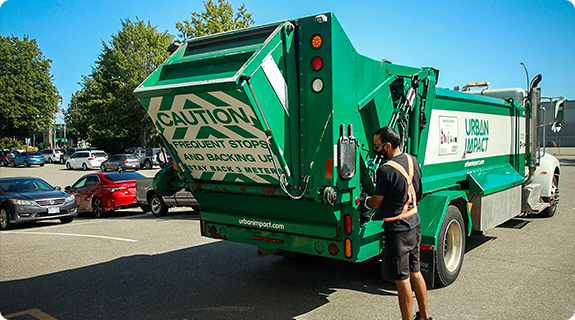 The More, The Merrier
MULTI-FAMILY/STRATA
Urban Impact understands the unique challenges faced by property managers and stratas concils in managing multi-family buildings and complexes. Urban Impact has the more that 30 years of experience in providing central pick-up or curbside service at each door.
Our team has the expertise in working with multi-family buildings and stratas councils to create the right service level and appropriate-sized containers, even when space is limited. We have several options for building managers to deliver efficient service to its residents.
Bin placement and service frequency are important ingredients to a successful waste and recycling program. In addition, Urban Impact will provide simple and easy to read communications for your residents, explaining what can and cannot be thrown out.
Concierge Service
DESIGNED FOR RESIDENTS
Urban Impact has developed a Concierge Service for multi-family buildings and complexes. Our Concierge Team will conduct a complimentary site visit to review of your multi-family or strata location.
We will survey the property and the current recycling program to understand what is or is not working for you. Upon completion, we will provide you with recommendations for increasing recycling engagement, including the bin sizes, proper bin locations, and service frequency.
Our Concierge Service is designed to give you a reliable recycling program to meet and exceed all your recycling, organics, and garbage needs.
Multi-family buildings and complexes have unique needs, let Urban Impact show you how our Concierge Service can assist you with diverting more waste from landfills.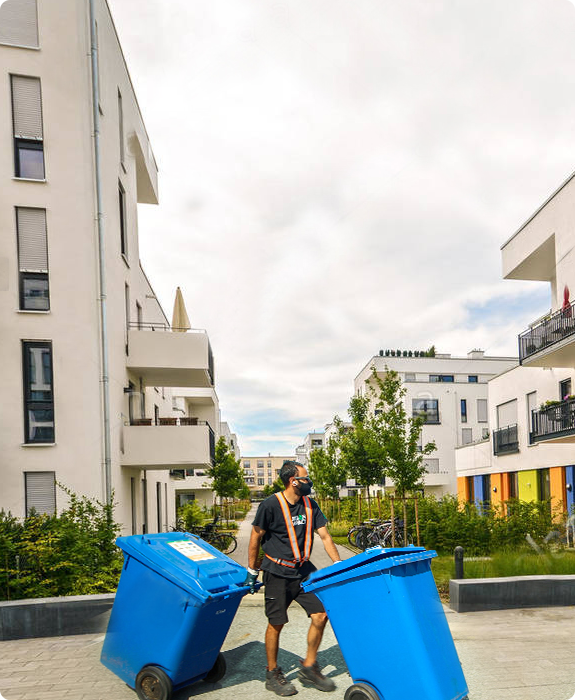 Making it easy
A COMPREHENSIVE APPROACH
There are many aspects to making a recycling program work for multi-family and strata locations. Urban Impact has created a few simple steps to increase adoption and participate in your recycling efforts.

Right Size, Right Place
Urban Impact has many different bin options to suit your specific needs. Our team will provide you with the right bins for your space, in the right location making it easy for everyone to participate.

Clear Instructions
We believe in giving your team a clear understanding of how your retail program works. Through educational learning sessions your staff and customers can learn and ask questions about their specific recycling program. Sessions are virtual and tailored to fit your unique program.

Right Words
We provide easy to follow "Yes" and "No" lists to place around your building. With well-defined signage and labels, getting full participation is easy and straightforward.

Technology Forward
Our Recycling App gives your team and residents instant answers to what materials are recyclable and where to put it.

Time and Frequency
Urban Impact will work with you on the best time of day and pick-up frequency that meets your needs. We have a flexible team and a robust routing system to ensure we can meet your specific requirements.

Measure Success
Upon request, Urban Impact can provide and accurate quarterly or annual reporting so you can easily measure participation and success.