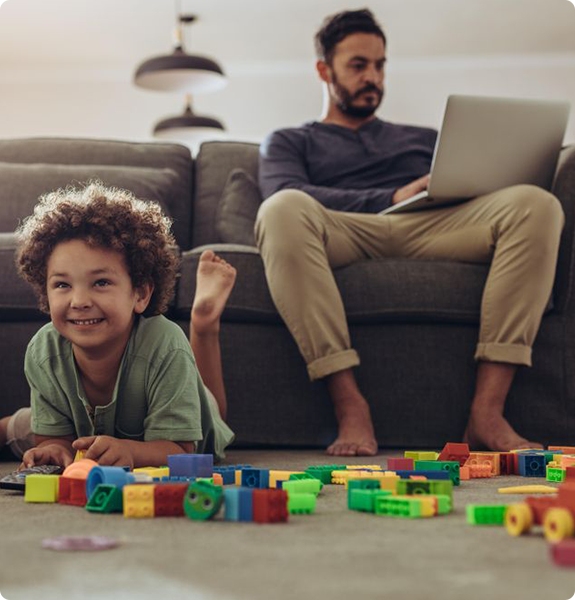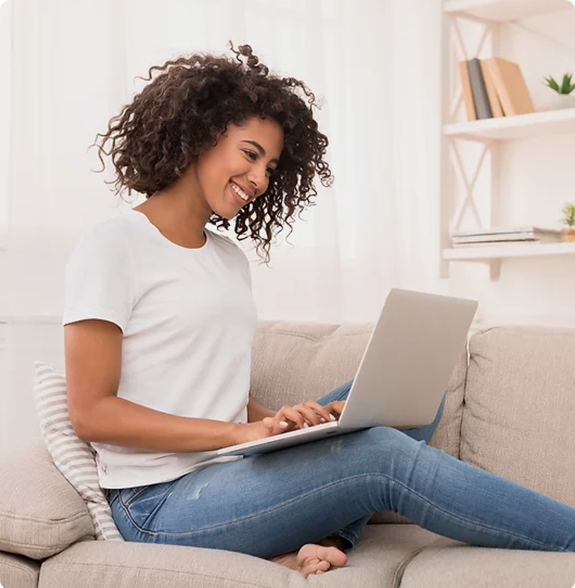 Curbside Pick-Up
HOME OFFICE
Working from your home office creates even a bigger need for a recycling program that works with you. At Urban Impact we are experts in providing home office recycling programs. We understand that the requirements of a home office are slightly different, from the size of recycle and shredding bins, to the frequency of pick-up and the flexible office hours.
Our team of drivers are trained to provide seamless service for your home office setting. We are specialists in providing quick and bonded recycling and shredding services. We recognize that collecting your recycling needs to be efficient, quiet and flexible to meet your office hours.
Fun fact: During COVID while kids have been at home, Urban Impact recycling or shredding trucks has been a source of entertainment. If you have a child who really wants to see how the equipment works or watch the paper being shredded, let our Customer Service team know! We will make a note for the driver to allow your child to watch the truck work while at your home. You will have to supervise your child, of course.
At Urban Impact, our team is experienced in working with your individual requirements such as volume, space limitations, and type of waste.
Urban Impact can properly dispose:
Paper for shredding
Batteries
Cardboard and paper
Electronics and small appliances
Garbage
Mixed containers
Organics
Soft plastics
Styrofoam
We will provide you with the right sized bins with clear and easy to understand signage.
Concierge Service
DESIGNED FOR YOU
Urban Impact has developed a customizable and reliable Concierge Service Program designed to cover all your home office recycling, shredding and garbage needs.
One of our Concierge experts will meet you at your home, for free, to learn about your needs, accessibility to your bins, amount of waste and any other requirements that you may have.
Once we understand your unique situation, we create a custom solution to fit your needs and will help you maximize the recycling efforts.
Our proven Concierge Service includes adjusting bin sizes and bin location, as well as servicing your home on a frequency that meets your needs, and can be a little fun for your kids too!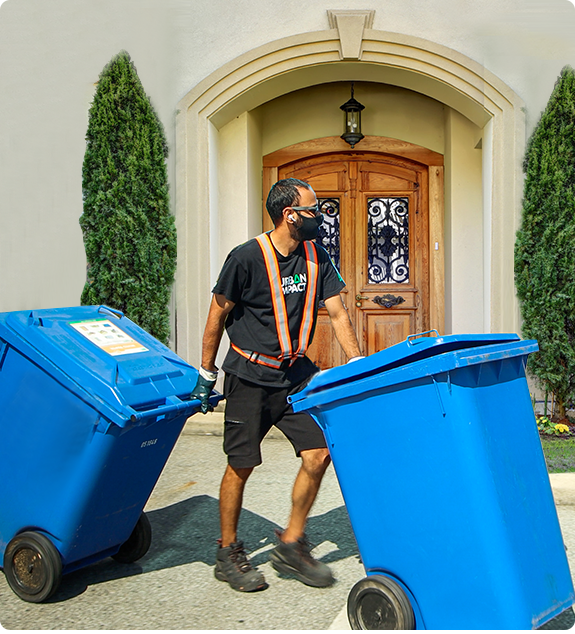 Recycling In Your PJ's
Our team has created six simple steps to ensure your recycling program succeeds.

Press The Easy Button
We have many different bin size options to meet your specific needs, making it easy for you and your household to participate.

The More You Know
Our in-person or virtual educational training sessions is a wonderful opportunity for you to learn how your custom solution works.

Well-labeled or App It
We provide "Yes" and "No" lists so you know what goes in which bin. In addition, you will have free access to our Recycling App. This app makes it easy to find out if a material is recyclable and where to put it.

Placement
Ensuring your bins are placed with the right spot is a key to making it easy recycle. Our team will assist you in finding the location.

No Conflict Schedule
Urban Impact has a flexible team that works with a robust routing system. We will ensure we can pick up your recycling on a day and time that works for you.

Data, Yes We Have That
Urban Impact tracks and reports on your diversion efforts. Upon request, Urban Impact will provide an accurate quarterly or annual report. You'll be surprised at your report!