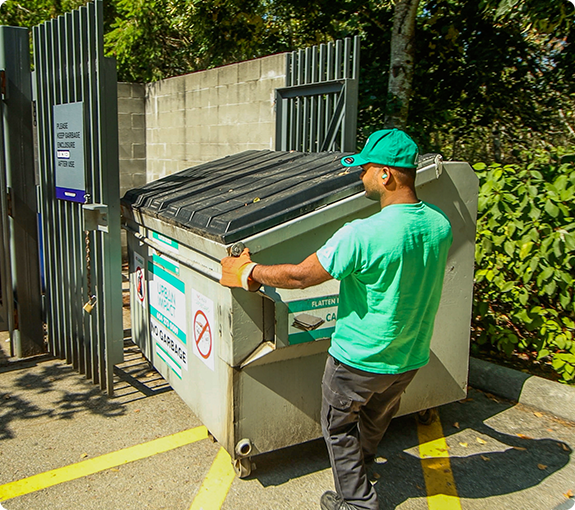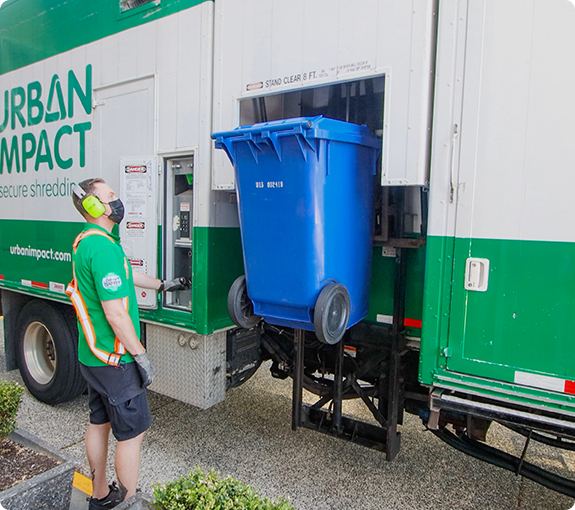 Curbside Pick-Up
SCHOOLS, COLLEGES AND UNIVERSITIES
With over 30 years of experience, Urban Impact has assisted schools, colleges and universites to move towards achieving their Zero Waste goals.
Recycling solutions for schools is not one size fits all. Urban Impact can help you with:
Cardboard and paper
Mixed containers
Organics
Electronics & small appliances
Batteries
Garbage
Styrofoam
Soft plastics
Document & media shredding
Our teams are specialists in providing quick & bonded garbage, recycling, & shredding services. On site with a big vehicle can disrupt class or be a safety concern. We understand the need to be efficient and quiet and flexible. Urban Impact has created a flexible scheduling system that allows our teams to service academic institutions after school hours or on weekends.
Urban Impact also provides classroom learning with real life content and school tours. Although school tours are not being held right now due to COVID 19 protocols, we will assist your teaching team with real videos, footage and photographs that make learning about waste, recycling and shredding fun!
MEETING YOUR NEEDS
Urban Impact has developed a customizable and reliable recycling, shredding and garbage program to meet the needs of your school, college or university.
Our one-stop comprehensive approach is designed to maximize recycling and waste diversion efforts.
We will come to your school for a free site visit to learn about your location, the volume of materials that you are generating and any space limitations or specific operational requirements.
We will create a custom solution that meet your needs. Our program includes adjusting bin sizes and bin location, scheduling pick-ups on a frequency that meets your demand. Maximize your recycling efforts with Urban Impact.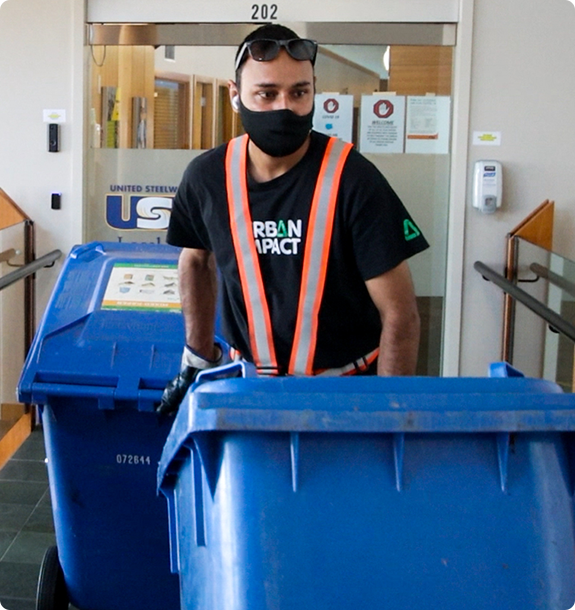 THE ABC'S OF RECYCLING
Urban Impact has created six pillars to ensure your recycling program succeeds.

Size Matters
We have many different bin size options to meet your specific needs, making it easy for your school to participate.

Learn The ABC's
We provide in-person or virtual educational training sessions for you and your staff to learn how your specific recycling program works.

All About The Lists
We will help show your teams what gets recycled and where to put it by providing "Yes" and "No" lists. We have found these lists help assist your teams in getting full participation. We also have a free Recycling App. Find out if a material is recyclable, right at your fingertips.

Right Location
We will work with you to find the best locations for all your bins, whether in the classroom, lunchroom or elsewhere on the school grounds. With proper bin placement, recycling is made easy.

No Class Conflicts
Through our flexible and robust routing system, Urban Impact schedules your recycling pick-up on a day and time that is best for you and your students.

Report Card
Urban Impact tracks and reports on your diversion efforts. Our team will provide you, upon request, an accurate quarterly or annual report. Find out if you made the grade!