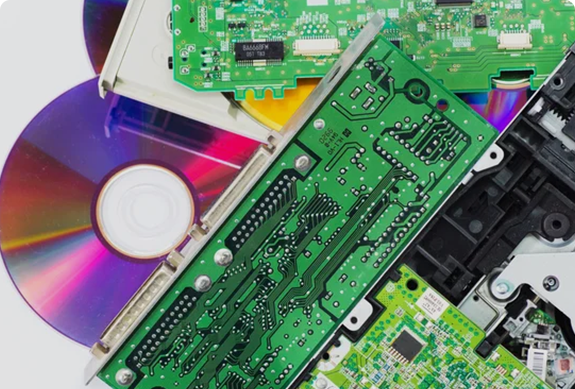 Digital Destruction
Hard Drive Shredding
Erasing or wiping your hard drive is not enough to fully ensure your information is removed from your hard drive. Like paper records, it's important to properly destroy hard drives.
Certified media destruction tools are the safest way to effectively and permanently ensure the large amounts of information are no longer accessible. Physical hard drive destruction is the best solution for discarding unwanted hard drives, tape drives, discs.
Urban Impact schedules hard drive shreds throughout the year. If you would like a pick up and destruction of your hard drive and media material, please fill out a "Get a Free Quote" form. We will send you updated pricing and confirm that you will be included on the route. The next time we are running the route is:
Wednesday, October 25, 2023
Watch Your Data Get Demolished!
Urban Impact will destroy hard-drives right in front of you! This process renders any the metal plate and controller boards physically destroyed. There's no possibility of reconstruction or retrieval any data from hard drive.

Why choose Urban Impact?
Urban Impact will come to your location to physically destroy your data storage and/or recordable media devices.
Our data destroying trucks are fitted with huge, industrial shredding equipment that quickly and securely destroys your media devices.
You and your staff can watch our uniformed, bonded and insured and security-trained driver do all the heavy lifting and destruction of the materials.
Upon completion of destroying your data, Urban Impact will issue a Certificate of Destruction for your records.
Urban Impact's secure hard drive shredding and destruction service ensures your confidential and highly sensitive data is uncompromised, at competitive rates, hassle-free.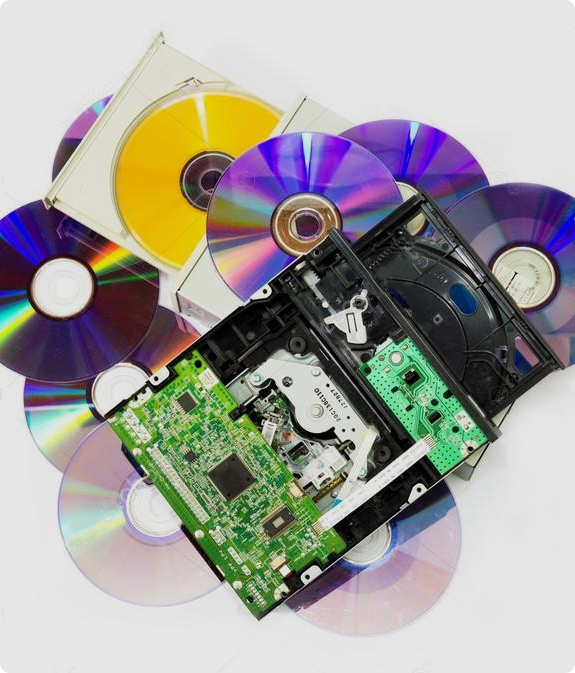 Labels and Signage
Download Recycling Labels
Download signage to help your Hard Drive Destruction efforts run smoothly.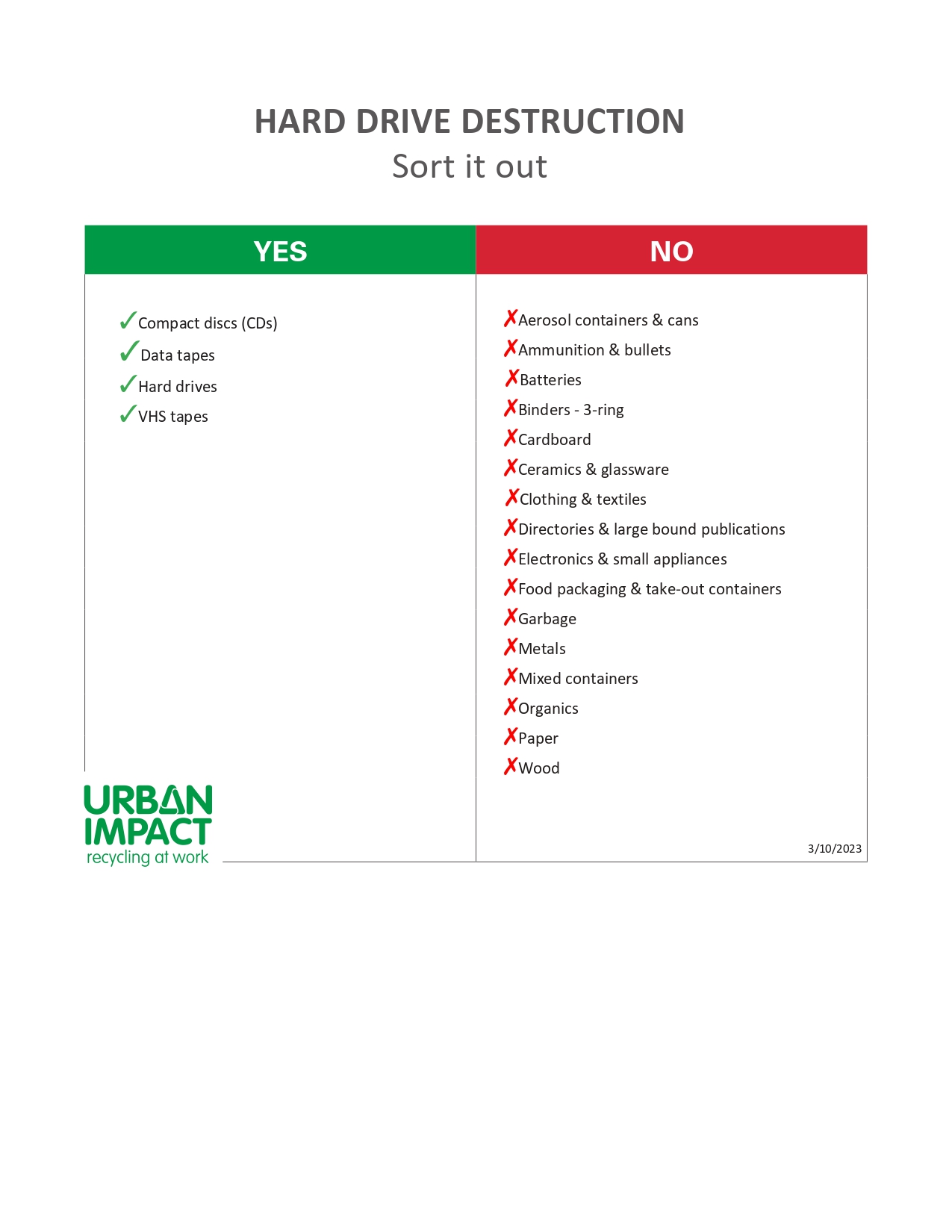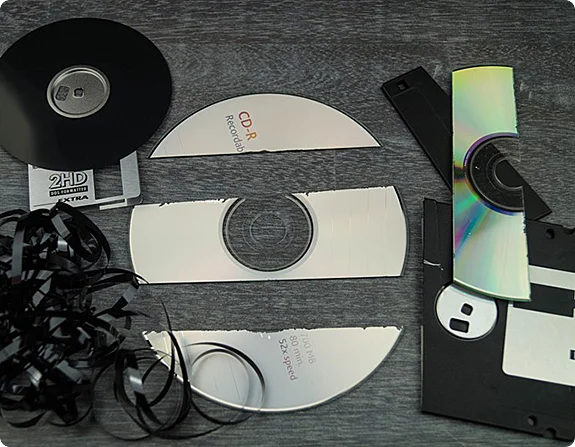 Tips and Hints
Hard Drive Shredding
Complete an inventory of what materials you want shredded.
Assess the number of hard drives and boxes of media materials you have.
Hard drives need to be separated from tapes/CDs as hard drives are shredded separately. Do not box together.