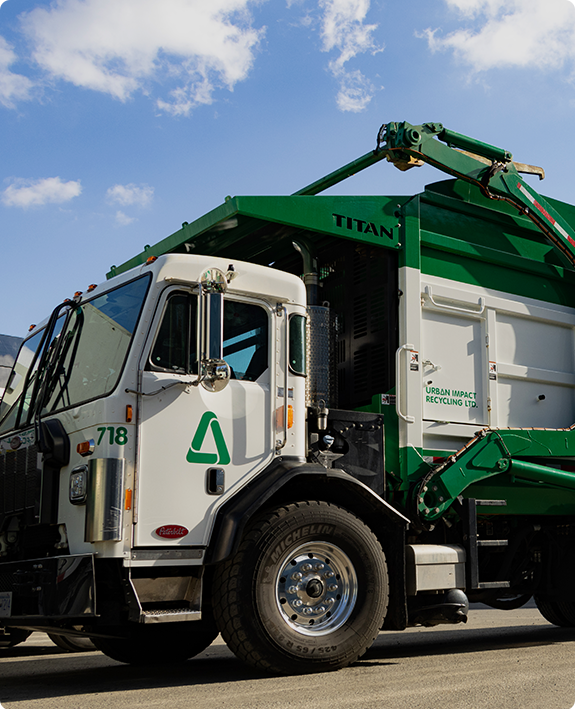 Office Paper Recycling
Business, news and everyday life is transitioning to digital, but paper is still a significant part of our daily lives both at home and at work.
Recycling all types of paper materials used in an office, warehouse, school, or office building is straightforward and easy. All you have to do is collect the paper in the bin, it does not matter if it is glossy paper, brown or kraft coloured, printer paper, envelopes or junk mail, all of these types of paper can be put into the same bin. Sorting of paper is conducted at a recycling processor location.
Communication and education about your paper recycling program is simple; If it is paper, it goes in the paper collection bin.
For confidential papers, secure locking shredding bins can be placed in your office. Secure paper will be shredded by an On-Site shredding truck either one time or recurring regular service. Please see more information about On-Site shredding services
Why Office Paper Recycling is Important
All grades of paper are highly recyclable. Paper can be used and reused many times in the pulping and recycling process.
Keeping paper, including cardboard, out of landfills is the easiest of all products to recycle and it's simple to get started!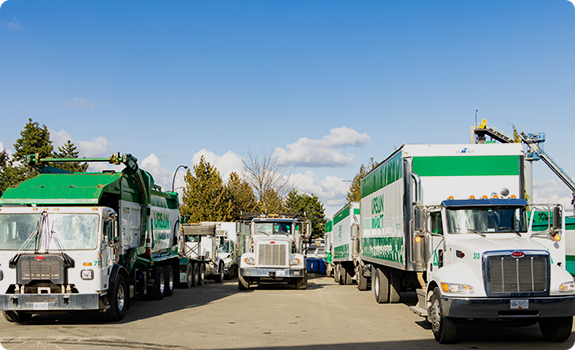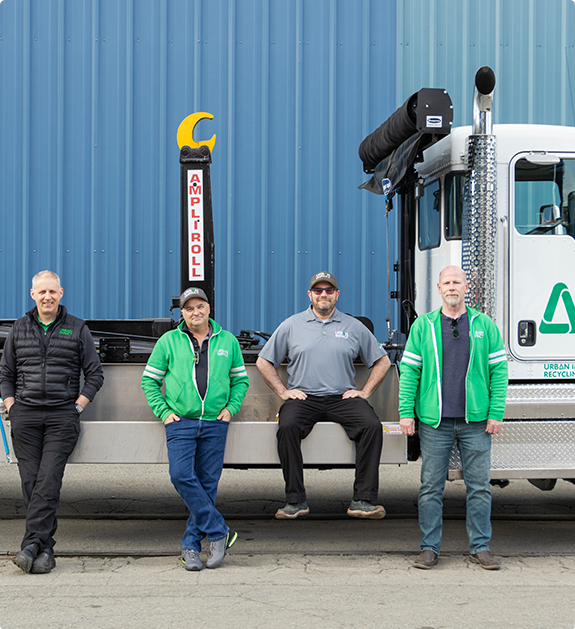 Why choose Urban Impact for Office Paper Recycling?
Urban Impact can provide your office, warehouse or home office with the right sized bin and right sized service to meet your needs.
For commercial customers, Urban Impact will service your recycling bins directly from their location, whether they are inside or outside your building. There is no need to move heavy bins to the curb. We will do that for you.
Our office building and home office collection program is a concierge service; we are at your service.
Our uniform, bonded and trained drivers will help you make your paper collection program work seamlessly and easily.
We look forward to showing you how Urban Impact makes your paper recycling program flow with ease and on a schedule that works for you.
Perfect Size for Any Job
Office Paper Containers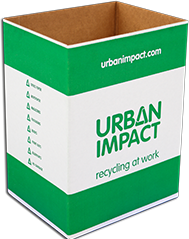 12 Gallon Deskside Box
9"(L)x13"(W)x 15"(H)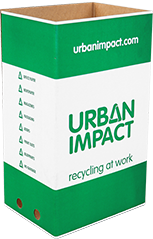 38 Gallon Rebox
14"(L) x 18"(W) x 13"(H)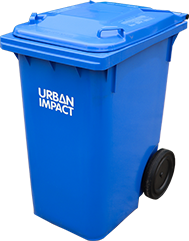 96 Gallon Blue Tote
35"(L) x 24"(W) x 43"(H)
Download Recycling Labels
Download signage to help your office paper diversion efforts run smoothly.
DOWNLOAD PDF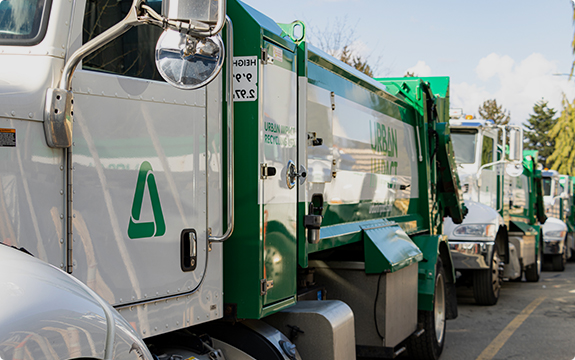 Did you know?
Paper Recycling Fun Facts
Cardboard boxes get more yellow each time they are recycled. The paler the box the more it has been recycled.
Office paper can also be recycled many times, most often office paper becomes new writing paper or tissue paper.
Paper still makes up about 20% of a typical office waste.