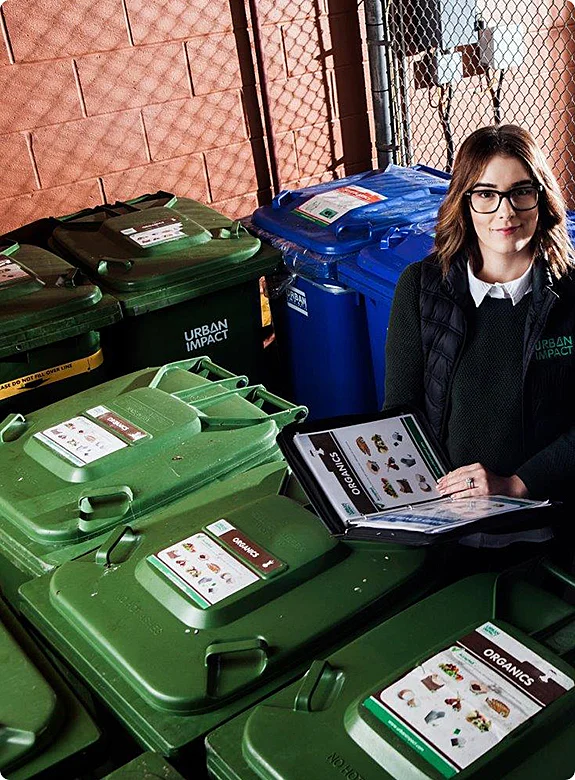 Waste Management Solutions
The waste and recycling industry is constantly evolving. At Urban Impact, we monitor, evaluate, and pivot as the industry changes to ensure we provide the right solution for any business, large or small.
Urban Impact solutions are based on three core principles:
We continuously monitor and adjust our solutions to ensure that you reach your benchmarks and goals for:
Sustainability
Operational Excellence
Capacity and volume of waste
Timelines and budgets
Urban Impact will also provide training and signage for you and your staff to assist in waste solutions goals.

Our Process
At Urban Impact, we follow a simple principle: you can manage what you measure.
Our process starts with waste audit. This initial on-site visit is a great way for businesses and organizations to learn about waste habits and gives a clear snapshot of the amount of waste generated.
Creating a solution that is right for you follows a few simple steps:
Conduct a site visit. Tour the spaces where garbage is generated and handled
Inventory waste and recycling bins
Assess what is in the garbage stream
Provide a proposal with our recommendations what can be improved
Provide a sample and audit report
Assist in implementing changes
Help you measure your progress over time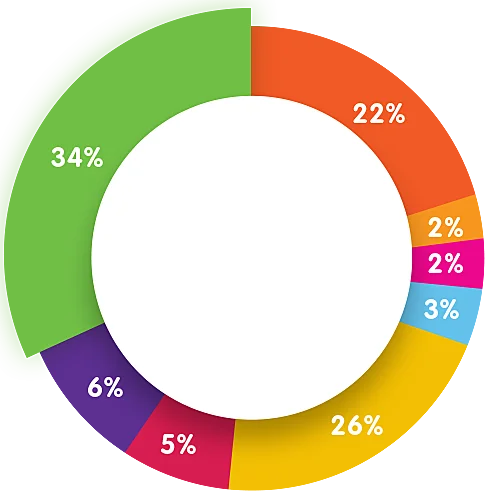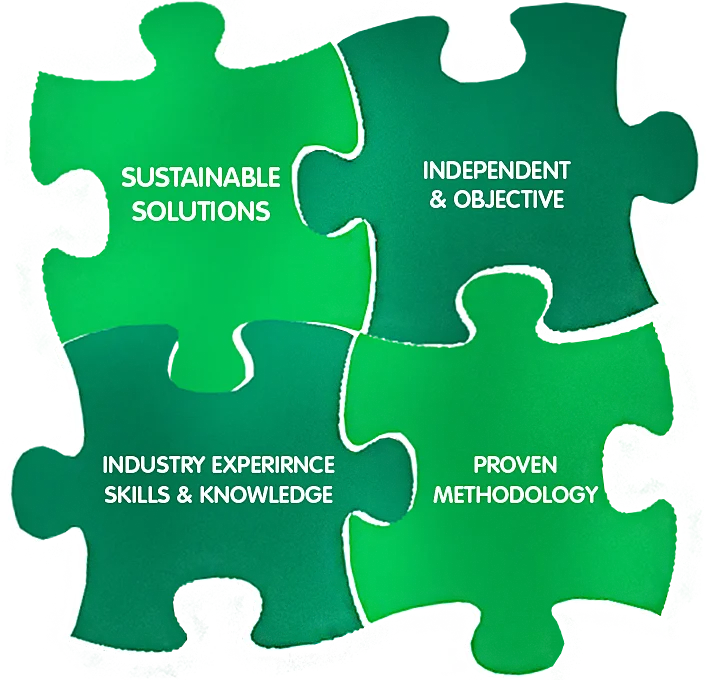 Benefits of Waste Audit
Gain a better understanding of your waste: know what you generate, how much you generate and where you generate it
Help you determine the effectiveness of your current waste management program
Benchmark current and potential diversion rates to monitor future progress
Distinguish between high and low performing sections of your building(s) or operations
Identify the highest-potential, most cost-effective opportunities for increased source-reduction, reuse, and recycling
Increase internal awareness about waste generation and environmental issues
Enhance community and improve image and business relationships
Reduce solid waste management costs
Acquire points towards LEED and other environmental certification programs
Acquire current waste generation and diversion statistics for reporting purposes
Comply with corporate environmental requirements
Get closer to achieving zero waste!
Why Choose Urban Impact
We are not a consulting firm. We are a full-service waste and recycling company.
The benefit is that we are committed to helping you improve your recycling efforts. We work with you through the audit process and provide actionable and sustainable solutions to improve your waste management system.
Urban Impact offers a full range of waste audit services and can recommend a tailored waste audit process that suits your current volume and recycling.