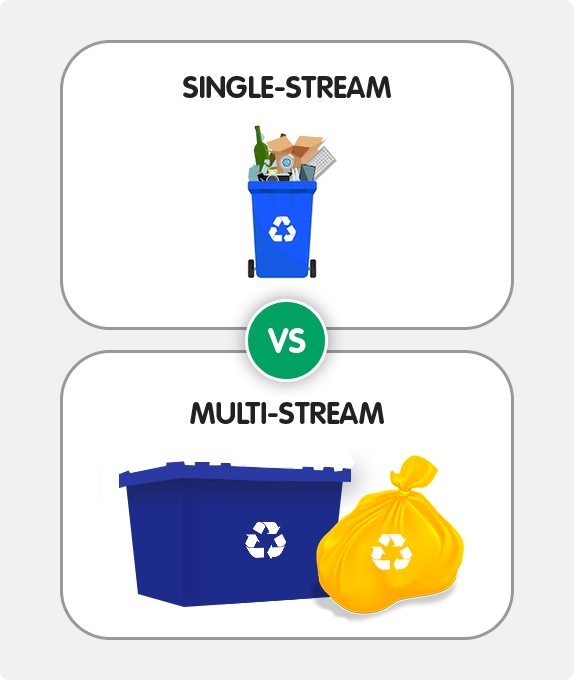 Single Stream Recycling
Single Stream is an industry term that describes a collection method where all acceptable recycling materials can be placed into the same bin and collected together.
In the 1990's when residential and commercial recycling was in its infancy, the consumer or business had to methodically separate all materials into separate bins. Office workers used to have to sort white from coloured paper and residents were required to separate their green, brown and clear glass containers. The early days of recycling was a large effort for all interested in diverting their waste from landfill.
Today, the recycling industry has made many advancements in technology and sortation systems. A modern facility will separate the components of the Single Stream mechanically, optical sortation, magnets, screens, shakers and quality control staff. Because technology can identify and sort items, it has made it easier for businesses and residents to recycle, while keeping operating costs lower and collecting their materials in a single stream.

Why Single Stream Recycling is Important
Single Stream allows homeowners and businesses to collect all of their recycling materials excluding organics, in one bin. It is easier and simpler to communicate and it is easier to use a Single Stream bin. Also, in addition Single Stream collection vehicles are in many cases more efficient than trucks that need to collect materials separately.
Single Stream collection means:
Streamlined communication with users
Reduction in trucks used to service the Single Stream collection bins
Less trucks means reduced green house gases and less congestion on our roads
It is a win, win for both the customer and the environment.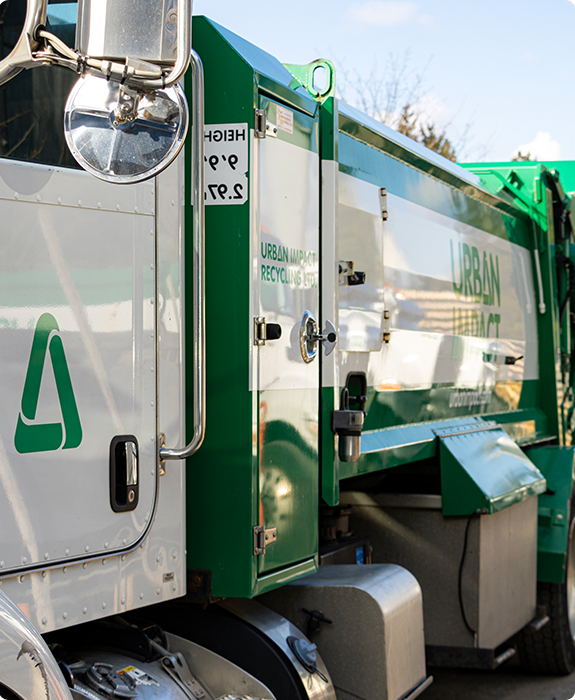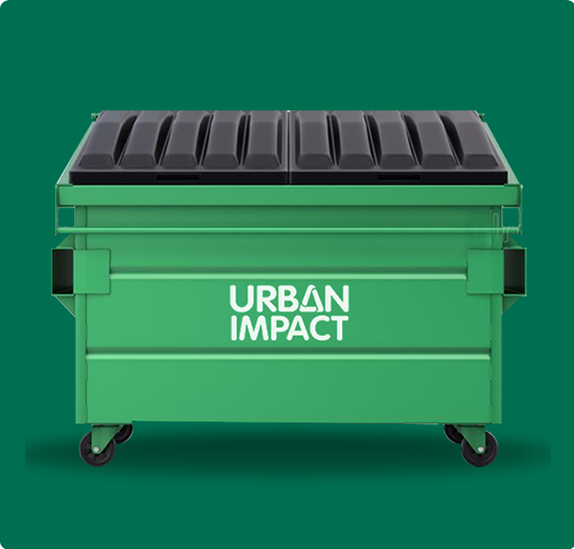 Why choose Urban Impact for Single Stream Recycling?
Urban Impact will make it straightforward for you to efficiently and easily collect your recycling materials. We will evaluate your sites and make the right recommendation for you.
Urban Impact can provide your office, warehouse or home office with the right sized bin and right sized service to meet your needs.
Our uniformed, bonded and trained drivers will help you make your recycling program work seamlessly and easily.
Perfect Size for Any Job
OUR SINGLE STREAM RECYCLING CONTAINERS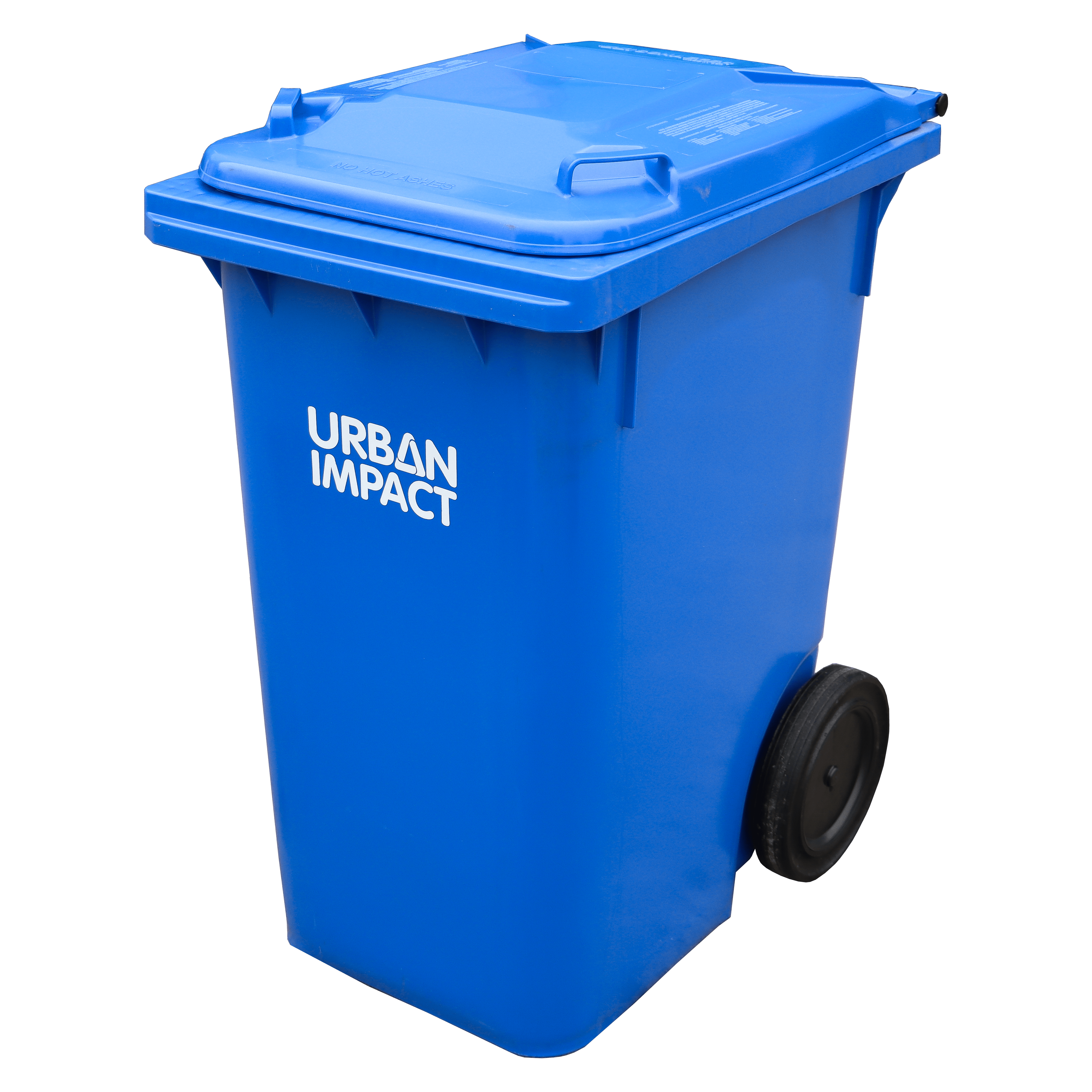 96 Gallon Tote
35"(L) x 24"(W) x 43"(H)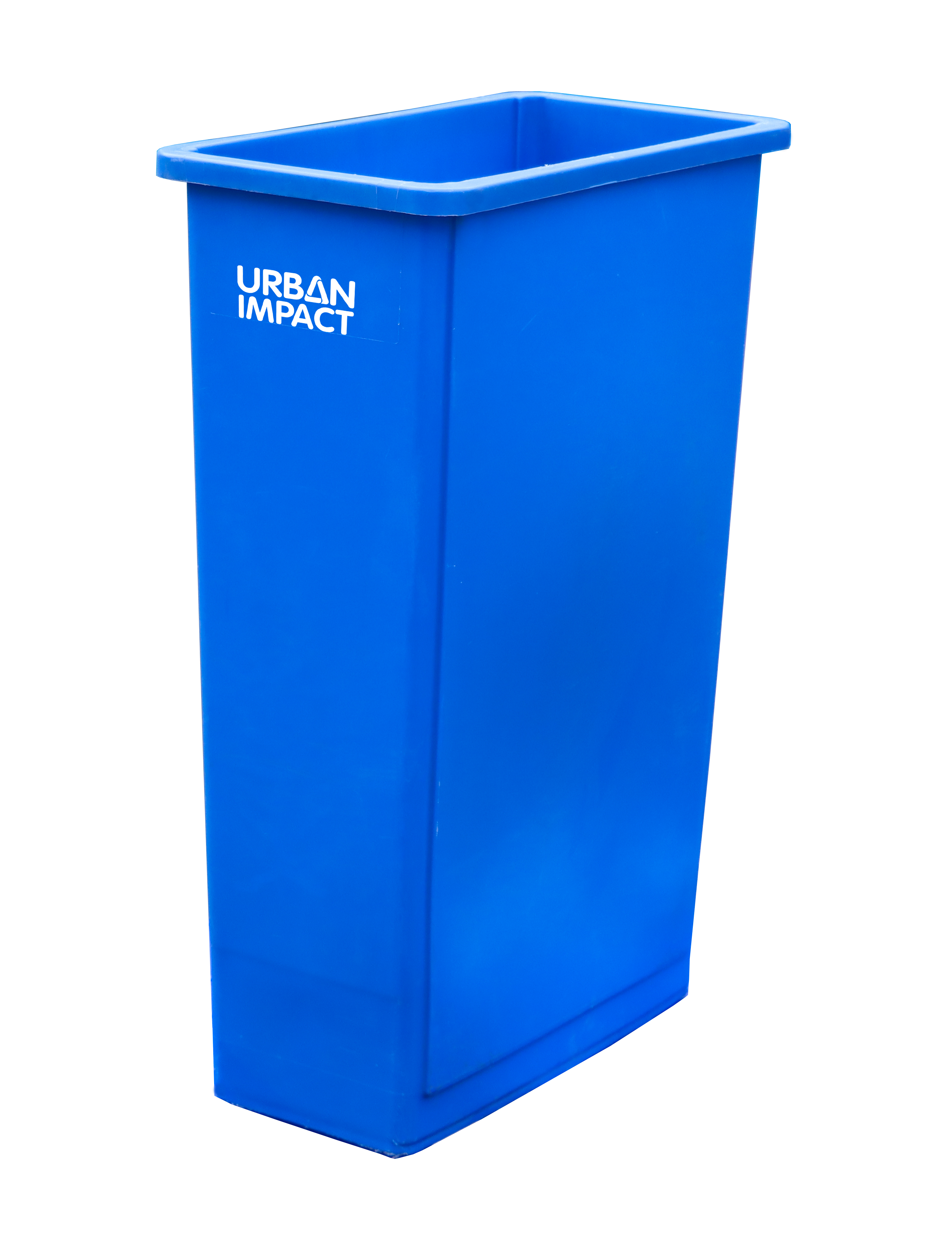 23 Gallon Tote
11" (L) x 22" (W) x 30" (H)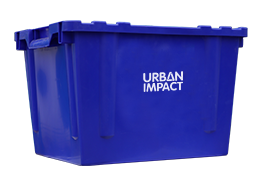 16 Gallon Blue Box
21"(L) x15"(W) x 14"(H)
DOWNLOAD RECYCLING LABELS
Download signage to help your Single Stream diversion efforts run smoothly.
DOWNLOAD PDF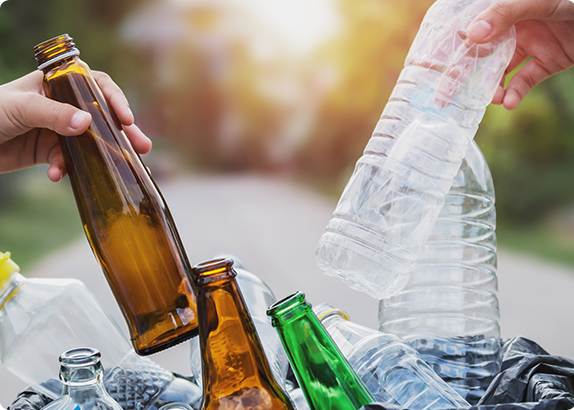 Did you know?
Single Stream Fun Facts
Single Stream collection is the most common way in which recycling materials are collected from residential blue box in Canada.
Processing facilities capabilities vary, but a typical processor would create more than 25 seperations of the recycling materials at the processing facility.
Processing of single stream materials is automated. Equipment includes: screens, magnets, eddy currents, optical technology and in many new plants, robot technology!