It's a thing!
Waste consulting
Urban Impact understands waste. Working with our experienced and professional team to plan, implement, manage and communicate integrated waste management programs, helps companies achieve their waste diversion goals.
Planning waste and recycling collection systems takes experience and innovative thinking. Taking the time to plan a system that meets the current long-term needs of a company can reduce waste, save time money and help improve diversion results.
Urban Impact consults on a variety of different waste planning scenarios including:
Design and layout
Space requirements
Best practices in terms of equipment
Education and communication
Cost analysis
We have experience in a variety of different projects across multiple industries. Our innovative approach results in solutions for you.
Planning Ahead
The best time to work with a consultant is at the beginning of a project. If you are planning an expansion of a building, building a new building, or expanding operations, planning your waste and recycling systems in advance will save you time, reduce cost and ensure success with your waste diversion goals.
"We would not have been able to achieve the level of success without the support and superior level of service provided by Urban Impact"

case study
Working with Urban Impact consultants, Company XYZ, was able to reduce the amount of garbage going to the landfill by 96% over a seven year period.
To achieve this result, the company expanded its recycling program. They strategically created a dedicated recycling area which allowed them to recycle cardboard, paper, mixed containers, organics, soft plastics, Styrofoam, electronic waste and small appliances.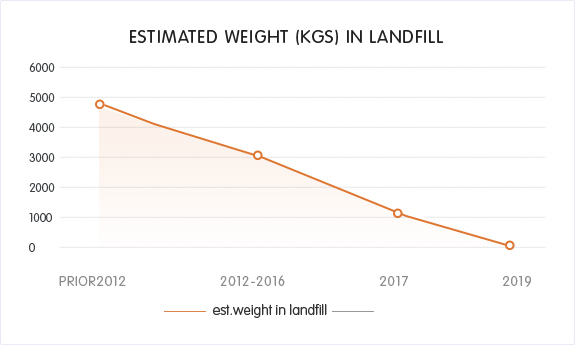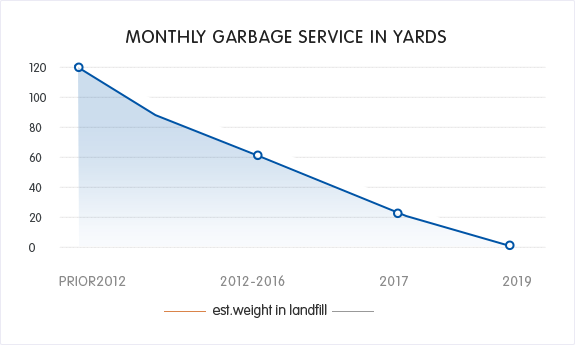 Why choose Urban Impact for a Waste Consulting?
Our top priority is helping our customers create cost-effective solutions, apply best industry practices and recommendations, and conserve resources to achieve operational objectives and efficiencies.
The Urban Impact team has a broad range of expertise and skills to help solve any waste issue. Our innovative approach gives you options and systems that meet your needs today and into the future.
With our objective advice, out-of-the-box thinking and economic approach, we give our customers several recommendations so they can choose the right solution for their specific needs.
We are committed to providing the best solutions to our customers that meet sustainability goals, financial objectives, and maximum efficiency.
Tips and Hints
Getting the Most from a Waste Consultant
Assign a designated internal project manager for the consultant to work with. A single point of contact helps the consultant manage requirements, making the project run smoothly, saving you time and money.
Understanding your suppliers and supply chain is a great starting point for any waste and recycling planning.
Create a list what products and which suppliers are being used in a building or business.
If available, gather any previous Waste Audit or consulting reports for your consultant to review.