Recycling will not only help you meet your corporate sustainability obligations, it can save your business money long term.
Urban Impact's assists commercial /industrial customers move towards achieving 'Zero Waste'.
The best way to minimize your environmental impact through waste disposal is maximizing your diversion. By optimizing your waste disposal streams, you can divert more from landfill.
With over 25 years of recycling experience, Urban Impact provides recycling solutions for industrial, commercial and institutional organizations. 
We know that there is no 'one size fits all' recycling solution.
We can provide your business with a wide range of options that will help you take the step towards fast, efficient and affordable recycling services.
Urban Impact conducts a site visit, asking how your business operates, and identifies what services are already in place and what you require.
We then tailor a solution to address the individual needs of your business, whatever its size.
Full range of recycling services with flexible scheduling

Custom container labels and educational fact sheets
Our waste audit service is aimed at helping commercial/industrial customers implement comprehensive, cost-effective zero-waste strategies.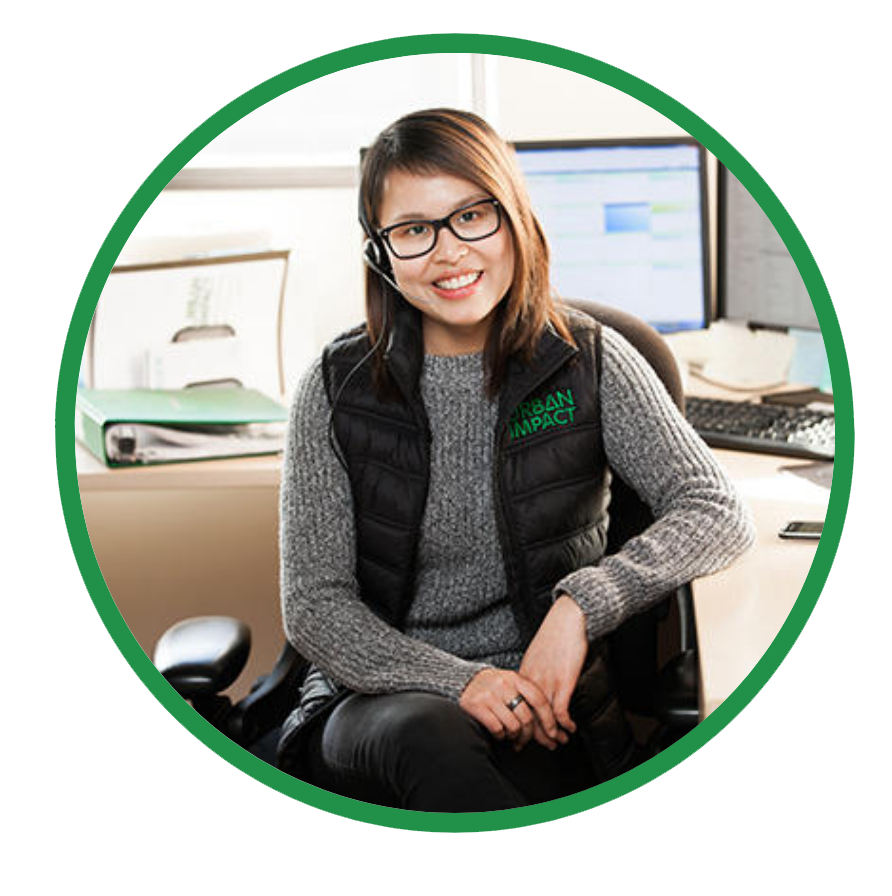 Your Recycling Customer Service Specialists
We work in partnership to deliver outstanding services and to make your recycling as easy as possible.