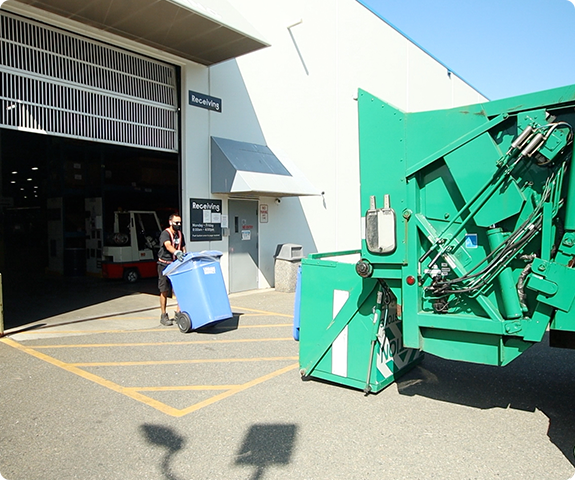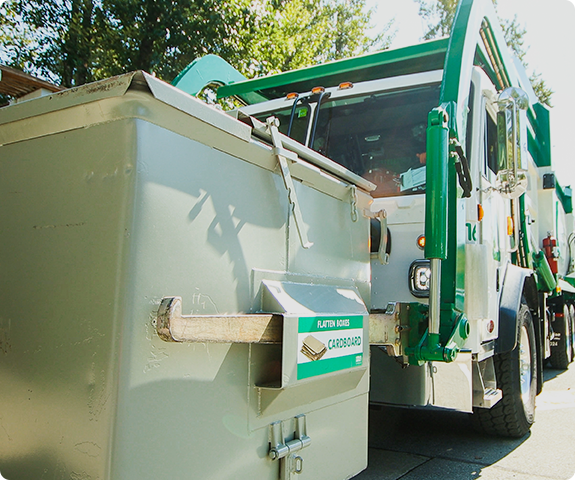 Corporate Sustainability
ACHIEVE ZERO WASTE
A straightforward and easy way for every business to improve its environmental performance is to evaluate their recycling and waste collection efforts. At Urban Impact, we are experts at working with you to assess what waste can be diverted. By optimizing your waste disposal streams, you can divert more from the landfill saving you money and resources.
With over 30 years of experience in the industry, Urban Impact has assisted commercial and industrial customers to move towards achieving Zero Waste. With our customizable recycling programs we will help you meet your corporate sustainability obligations.
Recycling solutions for industrial, commercial & institutional organizations is not one size fits all. Urban Impact can help you with:
Cardboard and paper
Mixed containers
Organics
Garbage
Electronics & small appliances
Batteries
Styrofoam
Soft plastics
Paper & media shredding
With a full range of recycling services and flexible scheduling, Urban Impact knows how to meet the needs of industrial, commercial & institutional businesses.
SERVING YOUR NEEDS
Urban Impact services the needs of commercial and industrial customers with a wide range of options that will help you create an efficient and affordable recycling program.
Urban Impact will conduct a site visit. During this free visit, we will learn how your business operates and identify what services are already in place and what services are needed. We will review the volume, type of waste, space limitations and specific operational requirements.
With the information we gather, we will create a recycling program that meets the specific needs of your business. Solutions include adjusting bin sizes and location of the bins, frequency of service, and placement of signage.
Our programs are designed to help you implement a comprehensive and cost-effective recycling program.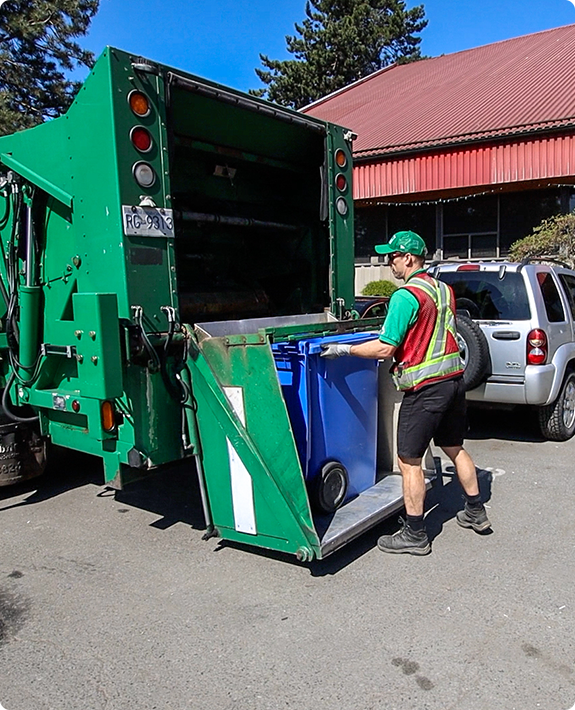 Driving Factors
CREATE SUCCESS
There are a few driving factors that can help industrial, commercial & institutional businesses achieve a successful zero waste program.

Size Matters
With 30 years of experience, we know which size bins will best service your needs. Urban Impact will provide you with the right bins for your space, in the right location. This is the first step in achieving success.

Make It Clear
Urban Impact provides easy to follow "Yes" and "No" lists to place around your business. Being able to easily see and read what gets recycled and where will help you get more participation from your teams and customers..

Ask and Learn
We believe that helping your team understand how your recycling program works is a key to your success. We provide educational training sessions. These sessions are virtual and tailored to fit your unique program, given your staff and customers a conversational opportunity to learn and ask questions about their specific recycling program.

Download It
Urban Impact has created a Recycling App, easily downloadable onto any smart phones. This app instantly helps your team find out what materials are recyclable and where to put them.

Pick-Up, Any Time
Urban Impact has a flexible team and a robust routing system to ensure we can meet your specific requirements. We offer pick-up times and frequencies that meet the needs of your business.

Track and Report
Measuring and communicating your diversion efforts allows you to remain in compliance with your reporting requirements and can also increase internal participation in you program. At your request, Urban Impact can provide and accurate quarterly or annual reporting.