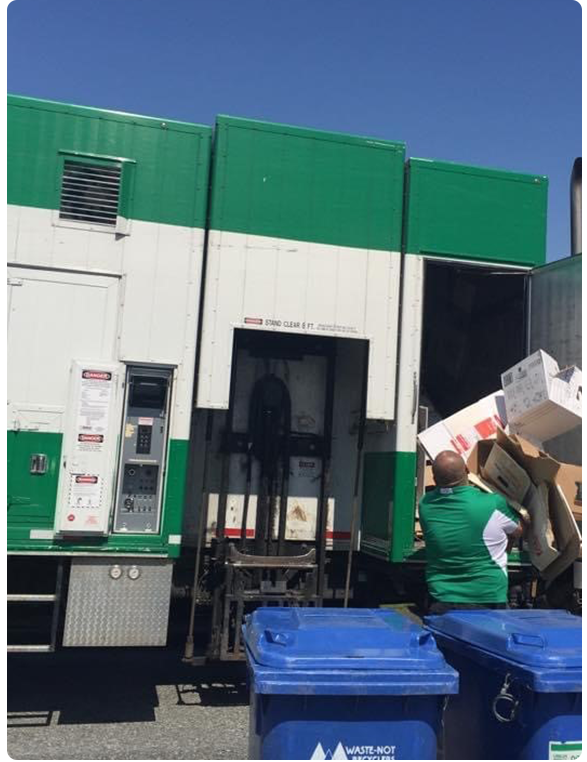 It's as easy as 1, 2, 3!
Office Programs
We're specialists in providing quick and bonded recycling services for all types of offices. We understand that collecting your recycling needs to be efficient, quiet and must not disturb your staff or customers. Our team of drivers are trained to provide seamless service for your office setting.
From office towers to small workspaces, we provide economical and reliable and comprehensive office recycling services.
Here is how we can help:
All paper and cardboard
Mixed containers, beverage containers
Organics
Small appliances and electronics
Batteries
Office garbage
We will provide you with the right sized bin to collect the materials you want to recycle or remove, on a schedule that works for you.
Concierge Service
Urban Impact offers a reliable Office Concierge Program that is designed to cover all your office recycling, shredding and garbage needs.
We will conduct a free site visit to review your needs and provide recommendations for the right size bin at the right service frequency.
Urban Impact will help your staff and customer communications by providing clear "Yes" and "No" lists to that can be placed on bins to make your recycling and garbage services clear and easy.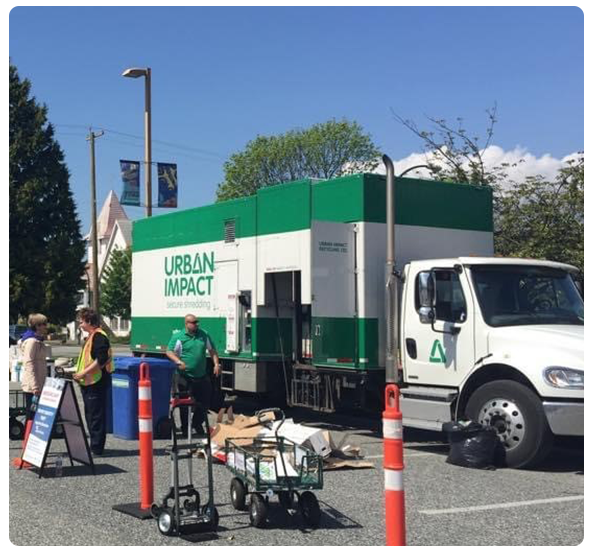 Achieving Success
Diverting waste from landfills is a common goal with most businesses. To ensure your office program is succeeds, let our team help you with:

Participation
Clean collection bins are an important part of every office recycling program. Our team will ensure that we provide you with the right bin for your space. We have many different options to suit your specific needs.

Lunch & Learn
A lunch and learn format can provide your team with a lot of information and a clear understanding of your office program. We will tailor a lunch and learn session to fit your needs. These sessions are either in person or virtual.

Labels & Lists
Well-defined signage and labels are a step in ensuring participation is easy for your team, customers and janitorial staff. We provide easy-to-read "Yes" and "No" lists to place around your office. In addition, our Recycling App  allows your team to quickly discover if a material is recyclable and where to put it.

Bin Placement
It sounds simple but finding the right spot to place collection containers is a key to successful employee engagement and overall success of your program.

Collections Time
We understand every office can have a unique requirements like opening times, access to bin collection areas and so on. Urban Impact has a flexible team that works with a robust routing system to ensure we can meet your specific collection requirements.

Tracking & Reporting
Urban Impact tracks and reports on your diversion efforts. Upon request, Urban Impact can provide and accurate quarterly or annual reporting.