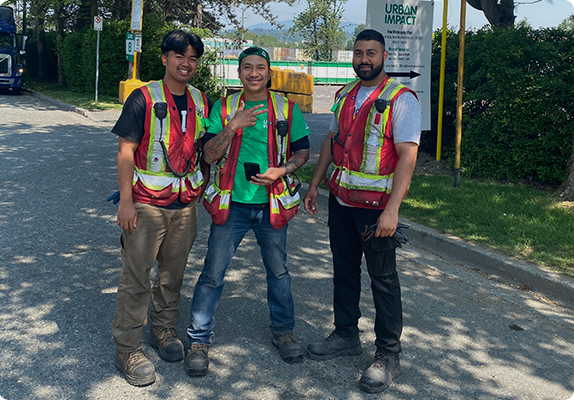 Great People Make Great Teams
At Urban Impact, we believe the people are the heart of all our work. We are passionate about our cultural values as they help create a work culture that we all believe in, and a culture that allows team members to flourish and thrive. Our goal is to create a work environment where safety is our priority, always, and our team members create innovative solutions to better serve our customers. Our company values guide us every day. We are a growth-oriented company and we work hard each day to make it a great place to work.

We are hiring!
CHECK OUT OUR OPENINGS
We strive to create an open and inclusive workplace where everyone feels valued and respected. We recruit people who bring fresh ideas, creativity, and the experience required to innovate.
We Want You!
Driver and Mechanic Opportunities
Working and driving for Urban Impact can be a fun, educational and rewarding experience.
Our Trucking division is less than 3 minutes easy walk to the Sapperton Sky Train Station.
Safety is our priority, always. We put your safety first with excellent training, reliable equipment and efficient technology, and a great support team.
We offer our drivers:
Above average competitive wages
Well-maintained, state of the art trucks
Robust extended health benefits package
Profit sharing to qualified staff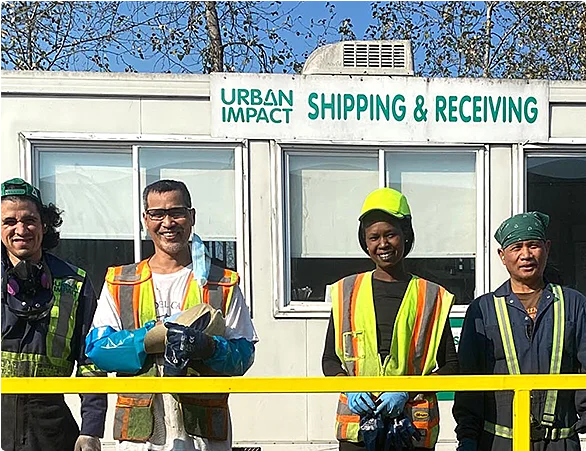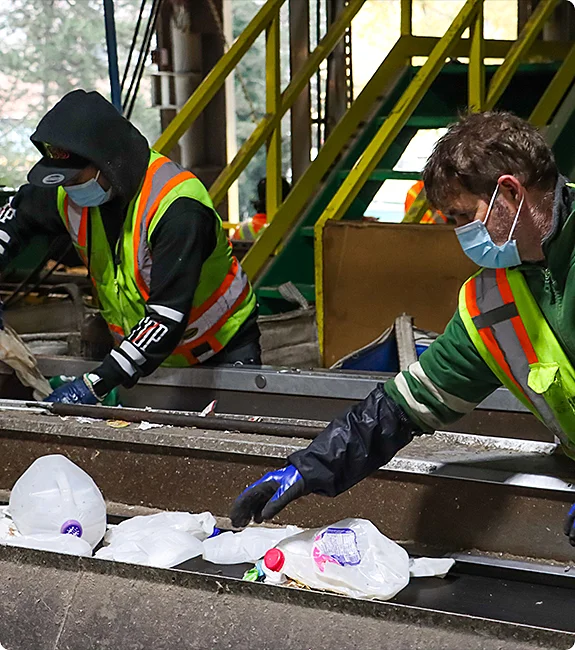 Recycling Sorters Wanted
PLANT OPPORTUNITIES
We are seeking Sorters for our New Westminster Plant location. Our New Westminster Plant is less than 5 minutes easy walk to the Sapperton Sky Train Station.
Previous warehouse or recycling experience is not necessary. Plant positions are an excellent entry level jobs that will allow you to join a growing organization. We will train successful candidates on the job!
We offer our plant employees:
Above average pay rate
Clear training and mentorship to ensure you can learn the job in a safe and efficient manner.
40 hours per week with morning or afternoon shifts with option for 4 x 10-hour shifts
Robust extended health benefits package
Please inquire as well for part time positions
Current Available Shifts:
6:30 AM to 2:30 PM
11:00 AM to 7:00 PM
2:30 PM to 10:30 PM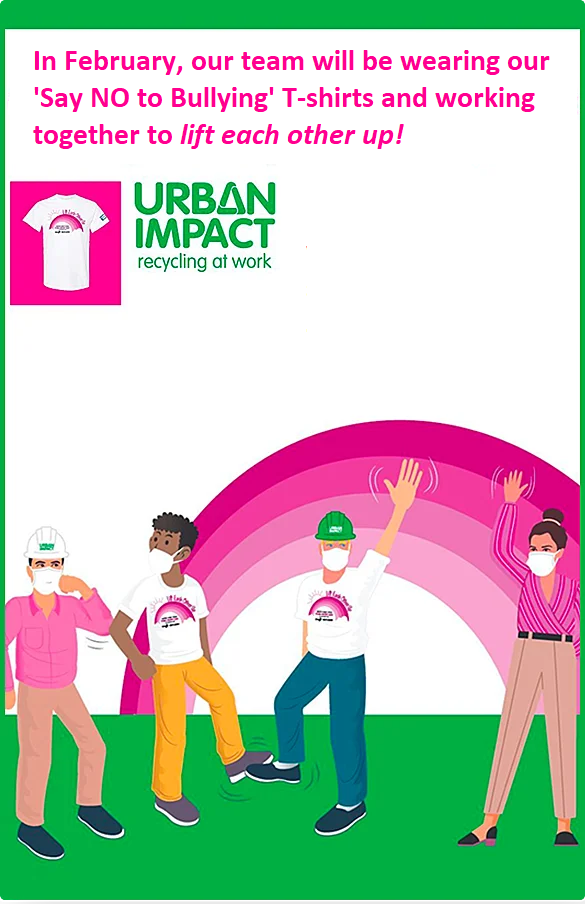 Everyone has a voice
RECOGNITION AND REWARD
We are proud of our work culture. Our culture celebrates and supports the differences that make each of us unique. We make sure everyone is heard, considered, and respected. We are open and inclusive. Be yourself. That is who we are hiring.
We invest in our people because our people help make us great!
With a priority for continued growth and steady employment, here are some of the reasons to work for Urban Impact:
Competitive salary
Pay enhancers to upgrade skills and certification
Profit sharing
RRSP matching
Medical and Dental coverage
Carbon credits for green commuting
Wellness incentive
Professional development incentives
On-the-job training
We also celebrate and recognize teamwork through staff events like bowling, BBQs, golf tournaments, volunteerism, and Pink Shirt Day where we take a stand against bullying, & much more.