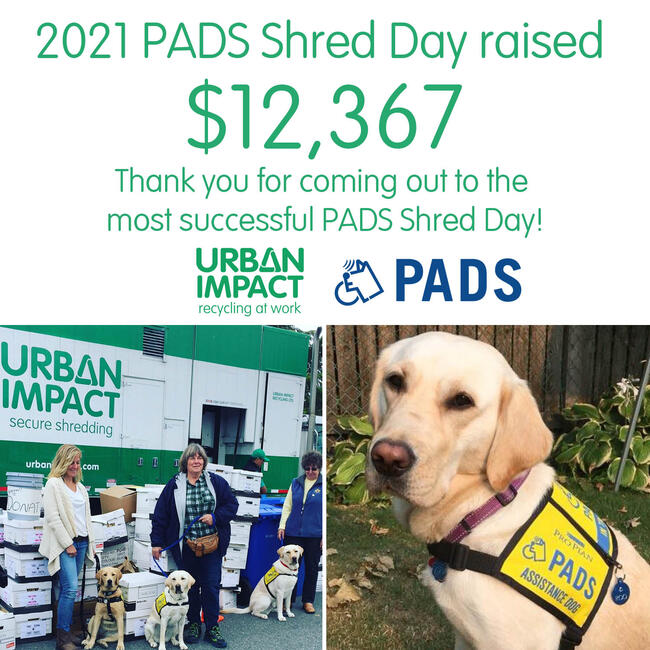 2021 PADS Shred Day raises $12,367!
The Pacific Assistance Dogs Society known as PADS is a registered Charity that serves Western Canada. This charity supports community care providers and those with disabilities by assigning them certified assistance dogs.
We are very excited to report that the May 29 PADS Shred Day raised the largest amount ever.
"We are simply blown away by our record-breaking amount this year."
Susie Bakajic
-Event & Volunteer Coordinator  Pacific Assistance Dogs Society (PADS)
Due to the popularity of the PADS Shred Day, Urban Impact provided two shred drivers and two trucks to support the huge demand!
Thank you to everyone that came out to the most successful PADS Shred Day.
We raised $12,367 for PADS!
The Shred Day funds will for PADS will help provide support for individuals with disabilities.