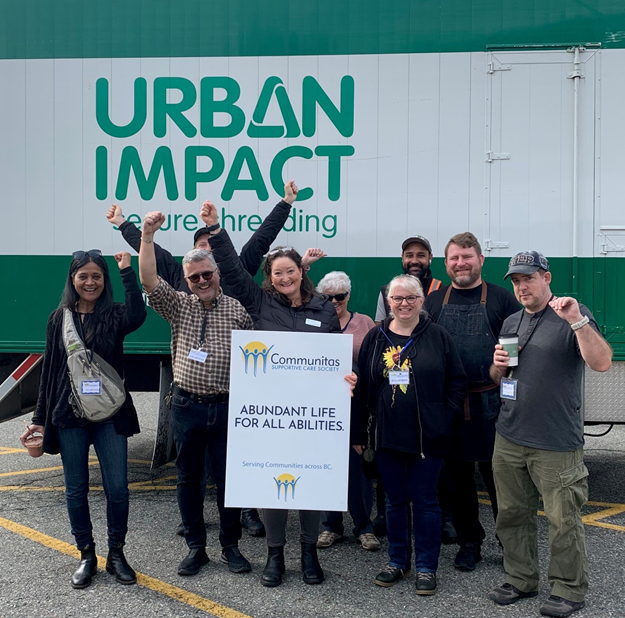 On October 14, Urban Impact helped facilitate a Shred-a-thon at Communitas Supportive Care Society of Abbotsford, British Columbia.
Communitas Supportive Care Society creates community for people of all abilities so that everyone can belong, grow, and make the contribution they want to make.
The organization facilitates home living, community support, employment, social enterprises, and respite for people living with disabilities in Metro Vancouver, the Fraser Valley, and Vancouver Island.
Formerly made possible by ShredMaster shredding services, Urban Impact is proud to provide shredding service in Abbotsford, BC and for this fundraiser. This shredding service event raised $3,163 for the organization, which is an increase of $1,000 than the previous events!  
"Thanks again Nicole for your continued partnership with us."
Sarah De Klein
-Philanthropy/Donor Relations Manager 
Thank you to everyone in the community who came out to support Communitas Supportive Care Society!