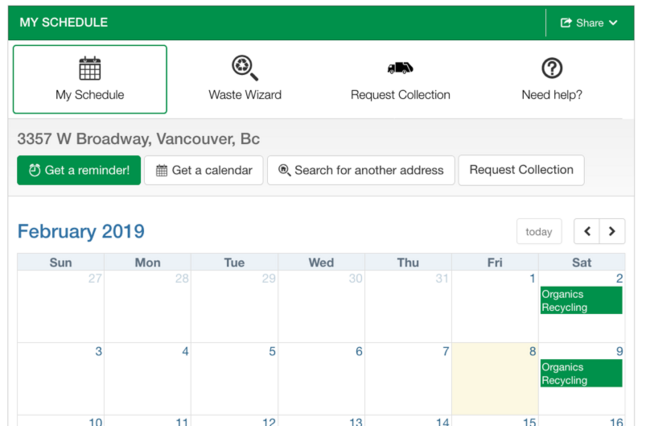 Our new App has 3 main features. This blog post will explore the first feature – the ability to check your own recycling schedule!
Check Your Schedule
Customers can now access their recycling calendar electronically either through our website or on your mobile App.
Simply type in your unique Customer number and Site number and you will be able to see all your scheduled pickups for the next 12 months.
Get reminders
Customers can get reminded when our drivers are coming and never miss a pickup! The Web App has a feature so that customers can receive a notification on the day of a pickup through an email or a phone call. Customers get to pick the date and time of the reminder!                                                                                                                             
Calendars
Customers can print a PDF of their calendars to have as a hard copy. They can also download their collection schedule and embed it into their personal digital calendar (Microsoft Outlook, iCal, Google calendar).
 It's official – there are no more excuses to miss your recycling pickup!