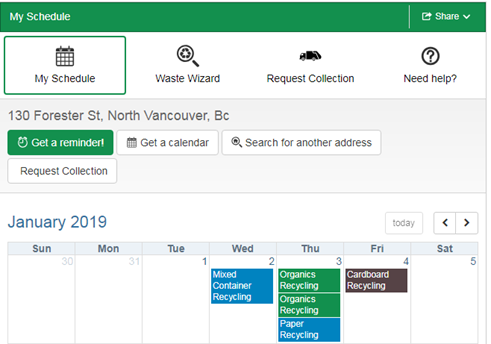 Urban Impact is delighted to announce that as a new service for our customers we are launching Urban Impact's App in early 2019. With easy access through our website or through a mobile device, customers can now receive Reminders and Notifications and Service Alerts, Request a Pick-up and more!
The Mobile App is available to download on both the App store and Google Play.
Three main features
The app has three main features which all help to improve customer experience which will be explained in detail in future posts.
1.     Check your recycling schedule.
2.     Request an Extra Pickup
3.     The Waste Wizard
How do I use the App?
The Urban Impact App is only to be used by our customers. The App's features can only be accessed through a combination of a Customer Number and Site Number which are both present on all customer invoices from Urban Impact.
Keep posted for more information on this new and exciting feature for our customers.