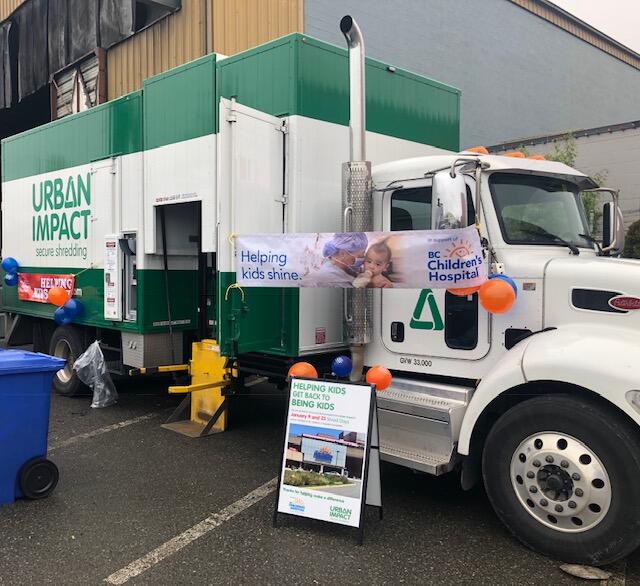 On January 23, we had one of the largest turnouts ever come out to Urban Impact's Richmond Plant Shred Day!
Our January 23 Shred Day brought in $1304.36- an all-time record for a Shred Day!
Proceeds from our Richmond January 9 and January 23 Shred Days will be donated to BC Children's Hospital Foundation.
We are excited to announce that we raised a Grand Total of $2191.13 from our Shred Days for BC Children's Hospital Foundation.
BC Children's Hospital provides care for the most seriously ill or injured children.
With the opening of the Teck Acute Care Centre in October 2017, the Hospital now has an innovative, state-of-the-art facility to complement the outstanding care BC Children's Hospital has long been known for.
BC Children's Hospital Foundation works with children, families, caregivers and hundreds of thousands of British Columbians each year to raise funds to support child health.
Through a wide range of fundraising events and opportunities, the Foundation is united with its donors by a single, simple passion – "to improve the health and the lives of the young people who are cared for by BC Children's Hospital every day."
We would like to thank all our customers that came out on January 9 and 23 to shred securely onsite to support BC Children's Hospital Foundation.
We really appreciate your generous support!
Check out the BC Children's Hospital Foundation's "We are built to heal" video