Identity theft and information - based fraud are one of the fastest growing crimes in Canada. Most identity theft happens when people leave their sensitive documents such as confidential medical, financial records exposed!Passports and SIN cards, uncashed cheques, credit card statements and insurance records — some of your most important, private information need to be securely destroyed!
Richmond Shred Days
Costs: $25 for the first 45 kg, $0.55 per kg thereafter.
Payments: Cash, Interac, Apple Pay, Cheque, or Credit Card
15360 Knox Way, Richmond, BC, V6V 3A6
Please note there are no Urban Impact Shred Days in December.
2020 DATES
Wednesday, January 22
2:00pm – 4:00pm
Urban Impact's Shred Days
Urban Impact's Shred Days are a convenient way to Safely Dispose of Your Sensitive and Confidential Documents!
Urban Impact hosts Shred Days at our Richmond plant.  Please see details re our exact location and Shred Day events dates below.
During Urban Impact's Shred Day, our on-site shred truck and driver are parked onsite.
Our closed circuit TV's which allow you to watch your sensitive documents being shredded right before your eyes!
When you arrive at an Urban Impact Shred Day, a staff member will assist you in unloading your vehicle and taking your documents to our shred truck.
We'll help you empty your bags or boxes, so that the truck can do its work and destroy your confidential materials right before your eyes.
Payments: Cash, Interac, Apple Pay, Cheque, or Credit Card
Protect your personal information and destroy your confidential
documents at a Community Shred Day.
Urban Impact is proud to partner with

Vancity to help them to host community

Shred Days. Shredding is by donation

- proceeds will benefit various local

community organizations.

Vancity branches throughout the Lower

Mainland are offering Community Shred

Days to help prevent people from

becoming victims of identity theft and

lighten our footprint on the environment.

Check out Vancity's 2019 Shred Days

Find a shredding event near you and

protect yourself from fraud and identity

theft.
UPCOMING COMMUNITY SHRED DAYS:
Saturday March 7th
2pm - 4pm
LADNER ELEMENTARY SCHOOL
5016 44 AVE
DELTA, BC V4K 1C1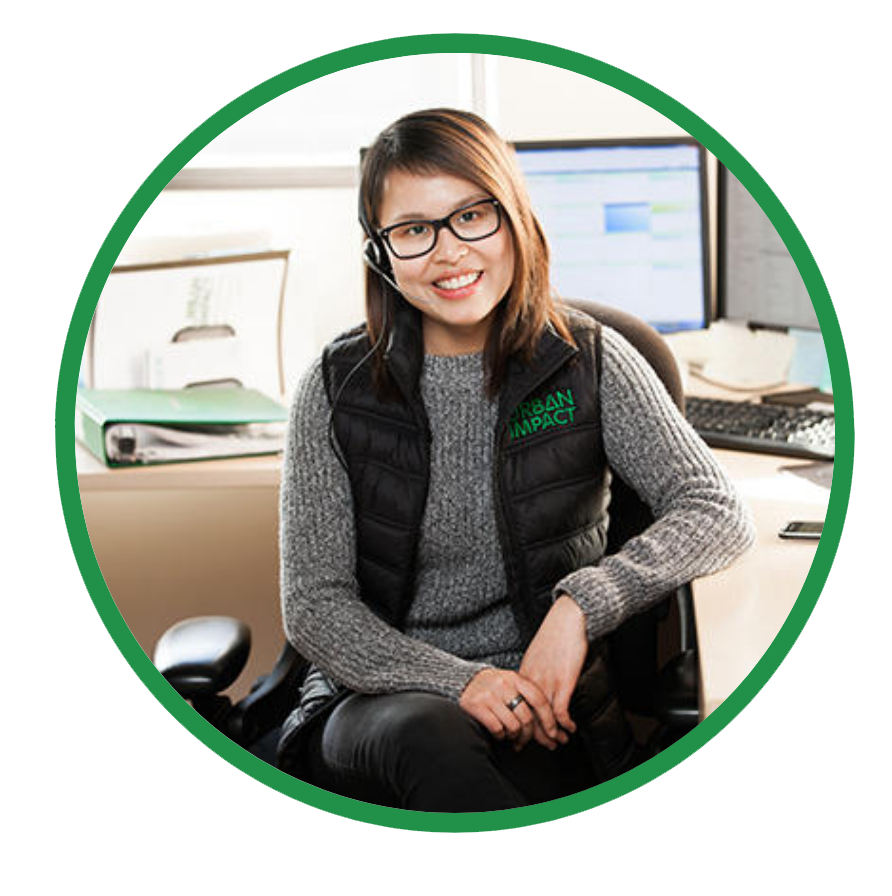 Your Secure Shredding Customer Service Specialists
We work in partnership to deliver outstanding services and to make your secure document destruction as easy as possible.