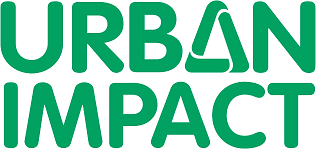 Finally, it feels like spring might have arrived in the Pacific Northwest!  It feels wonderful to have warmer weather but hopefully not too warm this spring and summer.
As with other businesses, Urban Impact has been impacted by COVID and all of the supply chain issues that we know and feel in many aspects of our lives.  Supply chain delays have impacted our operations in many ways including: delays in deliveries, shortage of bins and containers, uniforms for our teams to name a few.
COVID has also had a profound impact on us, as of course other businesses.  Many of our teammates are still working from home.  This is a good thing – when it works, but we miss getting together as a team.  In addition, the significant changes we had to make in our operating environment are almost too many to list, some of the major ones include:  adding lunchroom space in our facilities to allow for team separation and safety during the peak of the pandemic and today, IT changes and up grades to allow for more communication via IT rather than in person – again to keep our operating teams as separate as possible and safe distance apart. 
These two examples seem to have sorted themselves out and we have readjusted to this new working paradigm.  It does not feel so strange anymore and appears that it is our new normal. 
One aspect of our business that continues to be a challenge is finding enough staff to play a key role in our operations. Equipment Operators and Drivers are a particular challenge to attract, hire and keep.  Urban Impact works hard to ensure that our employment packages are best in class and allow us to attract the right talent to delivery services to our valued customers.  Trying hard these days is not good enough – we must continue to think outside the box, offer excellent employment compensation and benefits and other flexibility that allows us to continue to deliver our services. 
Attracting talent used to be a part job position at Urban Impact.  We are a relatively small company of 170 staff.  It is now a full-time position and a full court press effort from our management team every day.
Keeping our staffing levels at close to 100% is critical to ensure that we can continue to provide an excellent customer service experience to our valued customers.  In these times it is difficult, but you have our commitment that we work on this tirelessly – we know our customers can choose other service providers.  We want to be your first choice. 
We hope that our service efforts show.  If they do not, we would appreciate your feedback and thoughts info@urbanimpact.com.
Thank you for the opportunity to be of service.