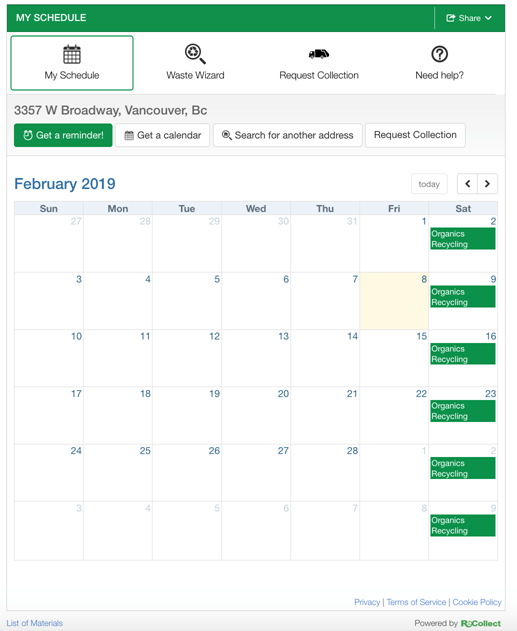 We recently launched Urban's Impact's mobile App to better serve our customers.
Urban Impact's new App is exclusively available to our customers. Access your account on our website or on a mobile device.
Check Your Schedule!
Did you know that customers can now easily access their recycling calendar electronically either through our website or on their mobile.
And using the new Web App, customers can also download, embed and print their calendars.
Reminder Feature
Customers can also set up notifications via email or phone call to remind them of an upcoming service.
Customers can print a hard copy of their schedule or embed their schedule into personal calendars such as iCal, Google Calendar or Microsoft Outlook (Web App only).
You can choose the exact time when you want your reminder!
Simply type in your unique Customer number and Site number and you will be able to see all your scheduled pickups for the next 12 months!
So, its official –  it's now easy to never miss your pick up!
Find out more:https://urbanimpact.com/recycling-app