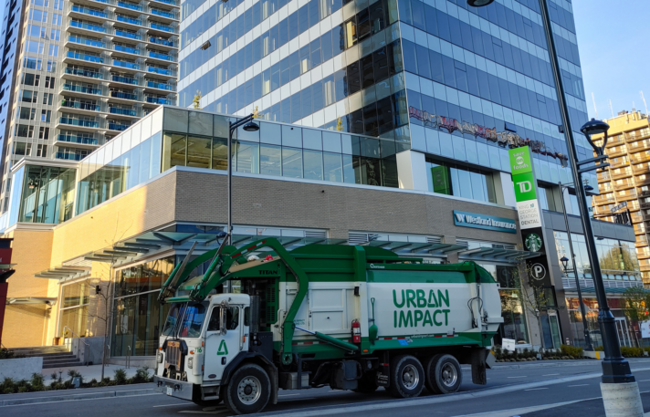 How do you make a meaningful connection with your various teams and their individual members? Engaging team members is something I think about a lot!   
Team engagement, interest and passion are topics of so many conversations, webinars, and learnings especially in this day where talent is extremely challenging to find and important to keep.  Urban Impact is of course not immune to the trends of the economy. Being a smaller locally operated group, we, too, work hard at keeping our teams full staffed, engaged, and productive.
Often, I wonder how and when does the engagement with a team show itself and what are the positive impacts of it? 
As with many things, some of the signs of engagement are nuanced and hard to perceive or notice.  Recently, however, I did notice one and I am thankful.  One of our Front Load Drivers, Alix, who is proud of the work that he completes for us and proud of the truck he drives, took the time to take a wonderful photo of his truck at customer's location.
As CEO I am pleased to see a team member who is proud of his job so much so that he took this photo and shared it with me and the rest of our team.  I liked the photo so much, I have asked our web team to include it on the website. 
The small signs are often easy to miss, but I did not miss this one.  Thank you, Alix for the great job you do!  #safetyisourpriority
Nicole Stefenelli
CEO Urban Impact