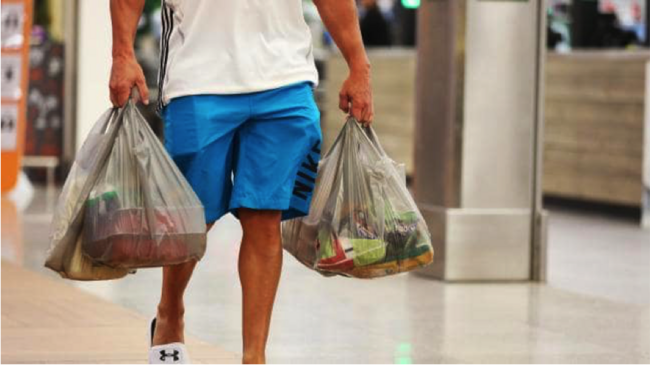 The plastic bag is one of humankind's most 'convenient' inventions. Used for takeout food, drugstore purchases and most commonly, grocery shopping, single-use bags are a key component in keeping daily tasks quick and easy. However, as is the case with so many great inventions, plastic bags are causing serious issues such global warming, environment pollution and energy consumption.
In response to the universal bag dilemma, San Francisco became the trailblazer in banning all non-biodegradable single-use bags, doing so in 2007. Seattle since followed suit in 2012 and the trend has continued northwards. In June 2018, Victoria became the first B.C municipality to adopt the prohibition despite a challenge to remove the bylaw by the Canadian Plastic Bag Association – The BC Supreme Court ruled in favour of Victoria banning single-use plastic checkout bags and replacing them with paper bags that cost 15 cents.
So, the question now poses itself to the lower mainland cities: should Metro Vancouver also ban single-use plastic bags in an effort to ensure we are working towards zero waste?
Introducing such action would undoubtedly begin a move away from unsustainable business practices that create high volumes of waste and litter. 
Yet, one might err on the side of caution considering the possibility of having to adopt the plastic bag's rival: the reusable bag. According to Klick and Wright's recent (and speculative) study: 'The Grocery Bag Ban and Foodborne Illness in San Francisco', food inflicted illness has increased by 46% due to the introduction of the unsanitary re-usable bag. UBC's Dr Bartlett goes as far as to compare an unwashed reusable bag to wearing dirty underwear: "you might get away with it with once, possibly twice, but eventually you'll be found out"
On the flip side, however, is it really that difficult to keep a re-usable bag clean and hygienic? Especially if means helping reduce the 2 million shopping bags which are currently clogging up landfills and littering the streets each week:
https://vancouver.ca/green-vancouver/single-use-items.aspx
When you consider it takes anywhere from 10-10,000 years for a plastic bag to decompose, and the affect this has on marine life, it makes one question whether we could manage without these rather insignificant items. The answer is, of course, yes.
Within its 'Single-Use Item Reduction Strategy' the City of Vancouver has set itself the aim to have 'zero waste' by 2040. If this is to be realistically achieved, the epidemic of plastic bags must be addressed sooner rather than later. Whether or not an outright ban is the right measure to take, however, is very much up for debate and will be addressed in our next blog in two weeks' time.
In the meantime, it is up to consumers to decide to make greener, more sustainable self-choices before any provincial regulations force them to do so.