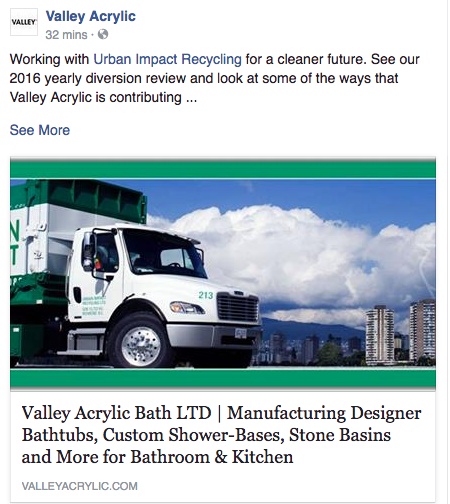 Valley Acrylic mentioned Urban Impact in a great Facebook post early today.
The post read:
Working with Urban Impact Recycling for a cleaner future. See our 2016 yearly diversion review and look at some of the ways that Valley Acrylic is contributing

to reducing the carbon footprint in our local community and what we have planned for the future.
If you have ideas to make us even greener let us know, we would love to hear about it!