Erasing or wiping your hard drive is not enough!
Don't leave your business vulnerable to privacy breach and identity theft risks.
Like paper records, it's important to destroy hard drives. Failure to do so puts your clients and employees at risk of falling victim to identity theft.
Simply deleting information on a hard drive will not adequately protect your sensitive information. Large amounts of information will still be stored on your hard drive, and must be destroyed using certified media destruction tools.
Physical hard drive destruction is the best solution for discarding unwanted hard drives, tape drives, discs.
Don't leave your business vulnerable to privacy breach and identity theft risks.
Urban Impact's solution is very simple.
Ready to Schedule Hard Drive Shredding Services?
We'll come right to your door to physically destroy your data-bearing hard and/or recordable media:
Hard Drives

DVDs and CD back up disks

Floppy Disks
Urban Impact's secure hard drive shredding and destruction service ensures your confidential and highly sensitive data is uncompromised.
We destroy hard-drives right in front of you, rendering both the metal plate and controller board physically destroyed. There's no possibility of reconstruction or retrieval.
DVD and CD back-up discs are destroyed on-site while you watch. Audio and video tapes can be shredded also.
E-waste? Your old computer, screen etc.? We collect that for you as well.
One of our uniformed drivers will arrive and securely shred your hard drives while you witness the entire procedure. It takes approximately 15 seconds to shred a single hard drive. All of our staff have passed a criminal background check.
Urban Impact has the equipment and expertise to meet all Government, Financial, Health Care, and Commercial regulations, mandates and security guidelines.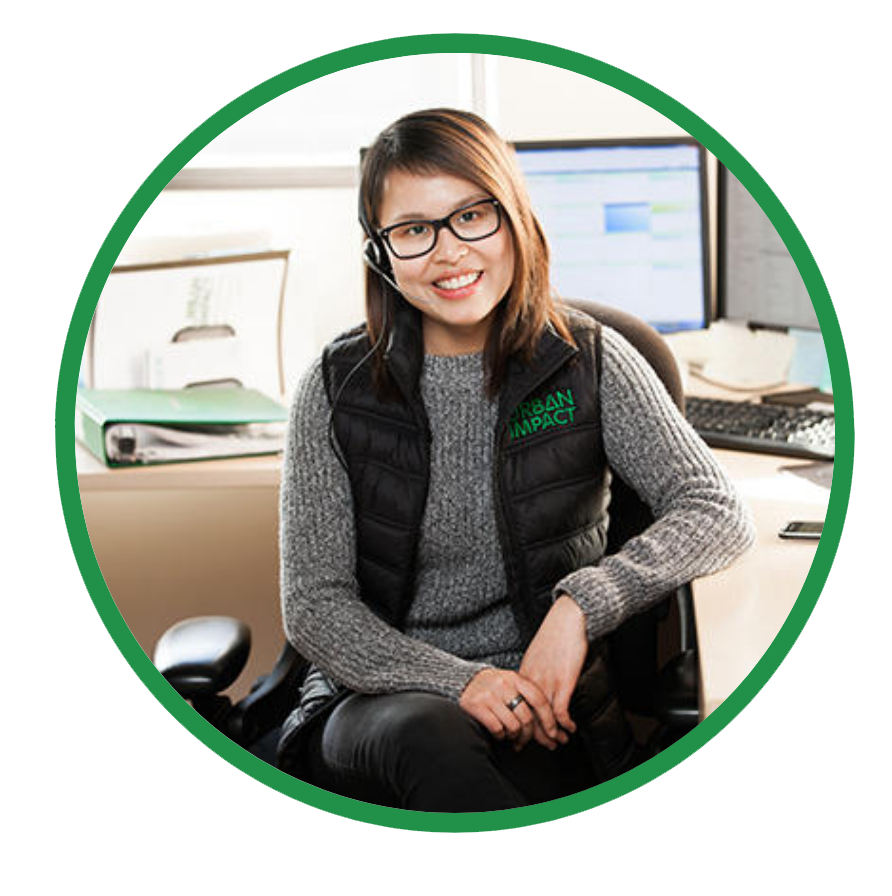 Your Recycling Customer Service Specialists
We work in partnership to deliver outstanding services and to make your Hard Drive shredding as easy as possible.