Did you know that Mixed Containers are banned from the landfill? Mixed containers is the name currently used in municipal recycling programs in Metro Vancouver. Sorting mixed containers correctly prevents having bags of recyclables contaminated and disposed of in the garbage. Urban Impact's easy Mixed Containers Recycling Program is a must for any business that generates glass, metal and plastic containers and tetra paks!
Why Mixed Containers Recycling is Important
Save space by using one container for all recyclables.

Reduce your costs by diverting all of your mixed recyclables to the recovery process.

Enhances your environmental performance through the recycling of your mixed containers.
Recycling with Urban Impact could not be easier. We have a one-stop recycling service for glass, metal cans and food tins.
It's a lot simpler than it seems for businesses to opt in!
Just toss all clean, rinsed and numbered plastic containers and bottles, along with metal cans and glass bottles in the same blue box. We'll take it from there!
Our custom programs ensure you have the right bins and right schedules Our signage and educational materials ensure your valuable recyclables always end up in the right place
Check out your Mixed Containers Recycling Bins
Recycling Services
Mixed Containers Recycling Containers
12 Gallon Tote
16" (H) x 18" (D) x 27" (W)
16 Gallon Tote
16" (H) x 19" (D) x 15" (W)
32 Gallon Tote
19" (H) x 24" (D) x 37" (W)
96 Gallon Tote
30" (H) x 35" (D) x 43" (W)
Downloadable Recycling Labels
Identify your Mixed Containers recycling bins with these handy labels:
Cool Mixed Containers Recycling Facts
Mixed containers are taken to our state of the art processing facility for sorting.
Your blue box recyclables goes through an intense sorting process before they are recycled.
After being picked up, large volumes of recyclables are unloaded at our processing plant, placed on conveyor belts, and passed through a battery of magnets, optical sorters, and manual workers who separate each item into its own stream—glass, and different types of plastics and metals.
Materials are baled and shipped to markets where they will be made into new products.
Recyclables go to markets all over North America and around the world. Manufacturers take these materials and turn them into new items for consumers and businesses to purchase.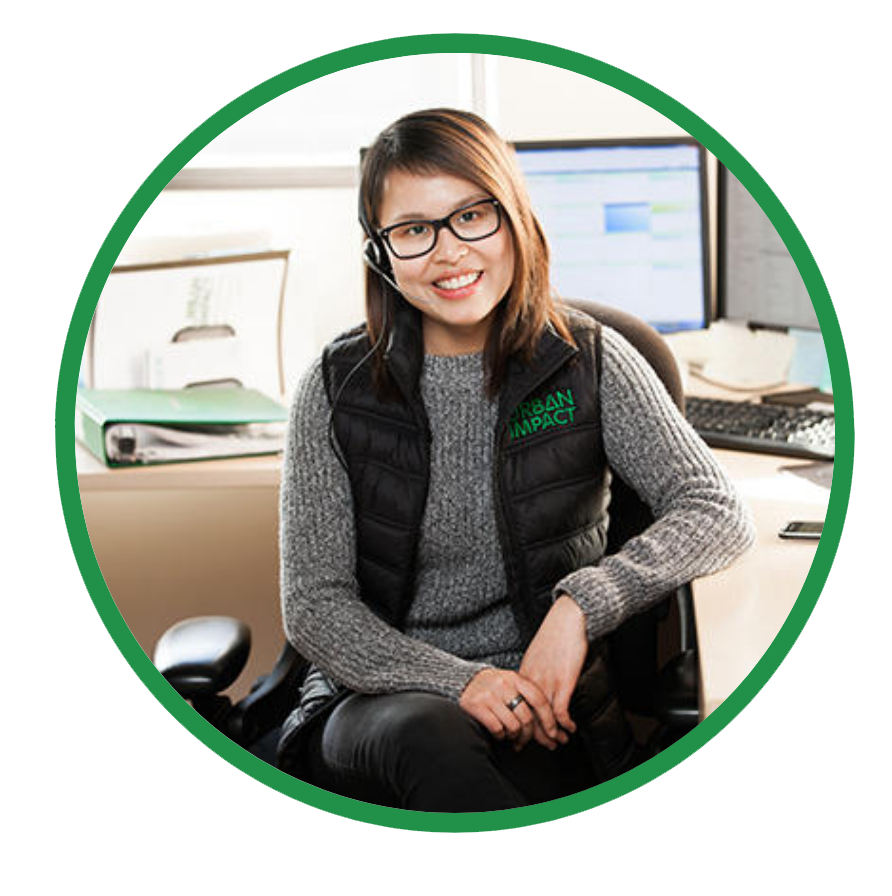 Your Recycling Customer Service Specialists
We work in partnership to deliver outstanding services and to make your recycling as easy as possible.