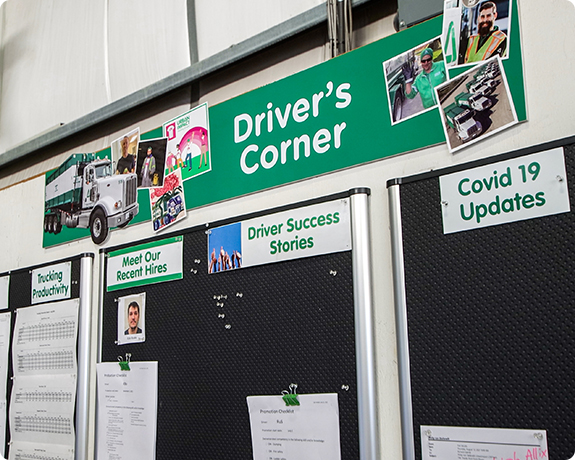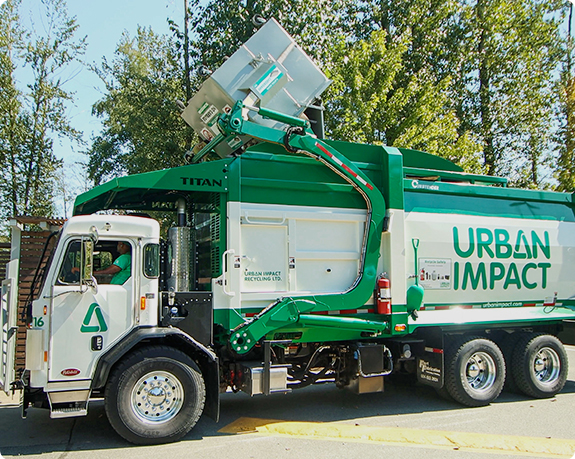 Driver Helper Wanted!
We are currently looking for an energetic, physically fit and eager to learn individual interested in join our Trucking team in an entry level Swamper position.
This position is unique in that it offers variety of tasks with different challenges almost daily. You will assistant in many areas of the trucking division, including assisting drivers on routes, helping maintain vehicles and other tasks to support the trucking team.
This is an excellent growth opportunity with our organization and way to make a difference in the community.
We're seeking a strong individual with a positive attitude, good communication skills, and ability to work well autonomously. You must be a self-starter and have the willingness to help us grow our business.

Job Title:
Driver Swamper

Date Posted:
January 23, 2023

Location:
New Westminster


Shift Schedule:
4 X 10 hour shifts

apply today
Job Responsibilites & Qualifications
Responsibilities
Assist on trucks at a multitude of professional customer sites with completing an assigned daily route
Pushing/pulling front load bins at customer locations.
Ensuring front load bins are moved in a timely and safe manner in accordance with established policies and procedures.
Unlocking and relocking padlocks on customer bins and enclosures.
Ensuring customer locations are secured after services are completed.
Identifying hazards at the customer locations and report them to dispatch/Supervisor.
Assisting in maintaining truck cleanliness inside the cab.
Assisting the driver when backing up the truck.
Delivering totes into customer premises following company policies and procedures.
Conducting all activities in a safe, courteous manner with every effort put forward to minimize damage to product and to the customers' premises.
Qualifications
Must be able to lift to 50lbs repetitively
Have some form of moving experience and or familiarity with the industry is an asset
Perform duties in all weather conditions all year
Excellent English speaking and writing skills
Comfortable working in a team environment and be willing to complete scheduled routes
Excellent customer service skills, as you will engaging with customers throughout the day
Punctual and reliable to meet shift start times
Be comfortable around recyclable materials, including garbage and organics
Assets but not required
Industry experience (Waste/Recycling collection)
Knowledge of local roadways throughout Metro Vancouver
APPLY NOW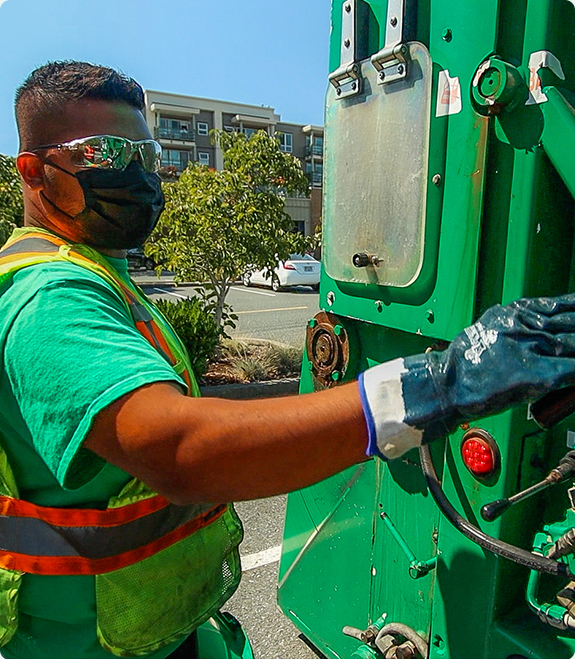 Competitive Benefits
We offer a superior compensation package including
Competitive starting hourly rate,
Profit Sharing
RRSP matching
Enhanced Health Benefits plan including Medical and Dental coverage
New Health Savings Account
Incentives to staying healthy at work and wellness incentive
And an incentive for getting to work in an environmentally friendly way!
If you believe you are qualified and would like to join the Urban Impact team please fill out the form below.
apply today

About Urban Impact
Urban Impact is a dynamic workplace with a culture that values and promotes learning opportunities.
We offer an exciting, motivating and challenging team environment to fully develop your individual potential. To support continuing growth, we are looking for people with ideas, people who make a difference and are focused on being the best.
We would like to thank you for your interest in Urban Impact. Please note that only the short-listed candidates will be contacted.
Offers of employment are dependent upon the satisfactory results arising from the required security screening for this position:
Review of the National Safety code Driver's Abstract (N Print)
Reference Verification
Criminal Records background check
apply today