Protect your workplace security
Identity theft and information fraud remains on the rise. It's more important than ever to ensure you are doing what needs to be done to ensure your safety and the safety of your clients and employees. You don't want to be at risk for fraud or identity theft.
Urban Impact has helped hundreds of businesses of all sizes safely shred their sensitive documents onsite and stay in compliance with privacy legislation.
Whether it's your clients' or your own sensitive information, keeping confidential information secure is essential. Holding on to sensitive documents you no longer need can pose a threat to your identity and can cause a data breach.
Why Shred securely with Urban Impact?
Protects your reputation by protecting your confidential information and your customer's confidential information.
Reduces the costs of managing information that is no longer needed for your business.
Documents are effectively shredded.
In addition to security and convenience, our secure onsite shred services are tailored to reduce our environmental impact.
Urban Impact offers flexible service options
We provide regularly scheduled onsite shredding, one-time shred services and hard drive shredding service.
Our modern fleet of specialized on-site trucks brings shredding right to your door.
Have your confidential documents shredded completely and securely – right at your location.  
Collect your sensitive documents with tamper-proof containers and accompany them to the truck so you can watch them be destroyed.
You can even shred computer hard drives and other data carrying materials such as CDs and DVDs.
State-of-the-art 'piece and tear' equipment ensures your documents are permanently destroyed.
You can request a Certificate of Destruction that itemizes shredding start time, finish time, date and weight of material destroyed.
Urban Impact is a member of the National Association of Information Destruction. (NAID) and all of our drivers are fully bonded and screened for RCMP clearance.
Do you need Regularly scheduled onsite shredding or one-time shred services?
Do you have multiple locations?
What kind of materials do you need shredded?
what can go in my shredding bins?
Yes
All office paper
Coil bound books
Magazines, newsprint
Paper that has small clips
Paper hanging dividers
No
Aerosol containers or cans
Ammunition or bullets
Batteries
Binders - 3 ring
Cardboard
Directories or large bound publications
Electronics
Fabrics and textiles
Hard drives
Glass
Organics or food waste packaging
Wood
VHS tapes
96 Gallon Tote
30" (W) x 35" (L) x 43" (H)
Shred Console
20" (W) x 19" (L) x 30" (H)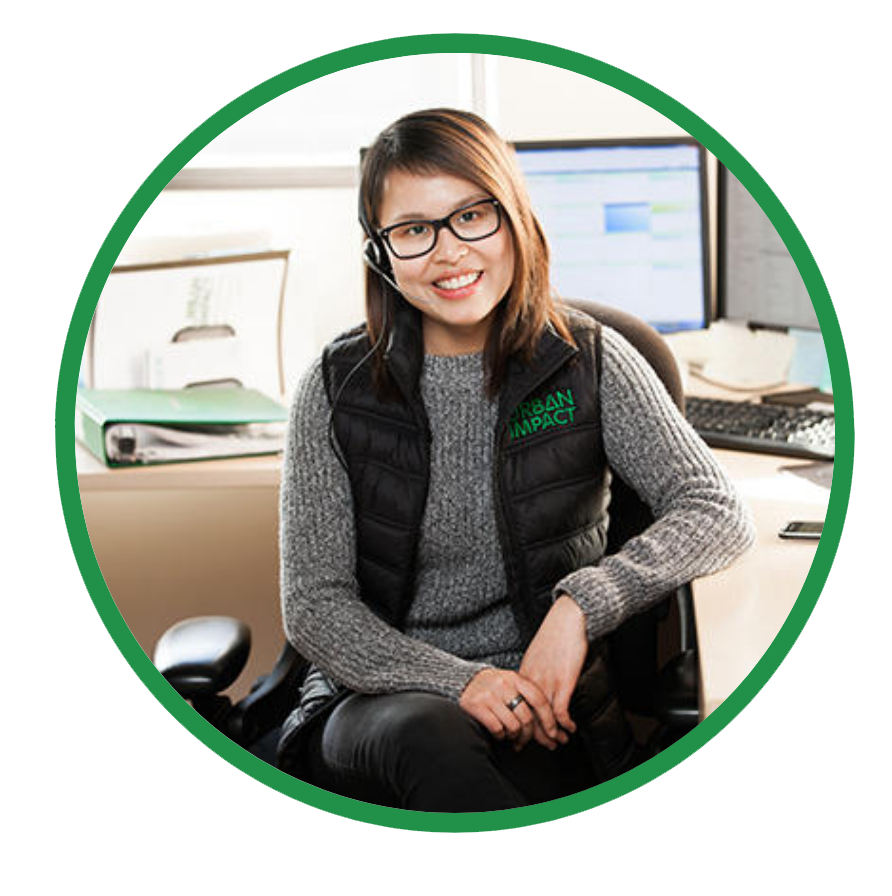 Your Recycling Customer Service Specialists
Regularly scheduled onsite shredding, one-time shred services, or hard drive shredding- it's easy to get started.
HOW CAN WE HELP YOU TODAY?
Learn more, arrange a pick-up or get more details on our services. Our friendly team is waiting to get back to you.