Cardboard recycling is one of the easiest ways to start recycling and reduce your environmental impact. A dedicated cardboard recycling service helps save money on waste management. Cardboard can be recycled often, it is a strong fibre that is very recyclable. Urban Impact provides a complete cardboard recycling solution that solves all your paper and cardboard needs. When we set up a custom recycling solution we right size service frequency, provide training for your staff and clear signage to support your diversion efforts.
Why Cardboard Recycling is Important
Many municipalities, like Vancouver, have banned cardboard from local landfills. This means loads delivered to landfill with large amounts of cardboard in them, will be fined. Recycling cardboard saves trees, water, electricity and helps reduce your carbon emissions. Save money by recycling more.
Commercial printers, packaging companies and office buildings find our cardboard recycling solution convenient and affordable. Did you know you can actually receive money back for large volumes of clean, recyclable cardboard?
You can actually receive a rebate for large quantities of Bulk Cardboard
Watch How Cardboard Recycling Works
Do you have an estimate on how much you are currently throwing out? 
How frequently is your garbage bin currently serviced? 
Where is most of your cardboard generated? 
Where would you like to locate collection bins, inside or outside? 
Do you have any time restrictions on servicing your location? 
We offer a number of custom solutions depending on the volume or cardboard waste you have generated. We will monitor the volumes of cardboard that you generate and right-size the service to meet your business needs.
Customized solutions such as balers or compactors may be recommended for higher volumes. Tonnage reports are provided monthly. Diversion reporting is provided on a set schedule so that you know your diversion results. 
Check Out Your Cardboard Recycling Containers
Recycling Services
2 CUBIC YARD
3'8" (H) x 3'1" (D) x 6" (W)
3 CUBIC YARD
4'4" (H) x 3'10" (D) x 6" (W)
4 CUBIC YARD
4'9" (H) x 4'10" (D) x 6" (W)
6 Cubic Yard
5′ (H) x 6′ (D) x 6′ (W)
8 Cubic Yard
6'10" (H) x 5'6″ (D) x 6′ (W)
96 Gallon Tote
30" (H) x 35" (D) x 43" (W)
40 Cubic Yard
8′ (H) x 20′ (L) x 8′ (W)
30 Cubic Yard
6′ (H) x 20′ (L) x 8′ (W)
20 Cubic Yard
5′ (H) x 18′ (L) x 8′ (W)
Compactor
30"D x 60"L x up to 48"H
Downloadable Recycling Labels
Identify your cardboard recycling bins with these handy labels:
Cool Cardboard Recycling Facts
In Canada, 80% of cardboard is diverted from landfill and recycled! 
Cardboard can be recycled into new cardboard boxes, paper-based plant pots, drywall liner and brown paper products like paper towels. 
Most of what people call 'cardboard' is actually 'corrugate' – the material with the fluted, or ridged inner layer. 
The browner the cardboard box the less it has been recycled. The yellower the cardboard box the more it has been recycled. 
Cardboard is on the increase in both home and work blue boxes. You know all those home deliveries? Well they come in cardboard boxes. It's called the Amazon effect in the recycling industry. 
Here is an example of a cardboard setup: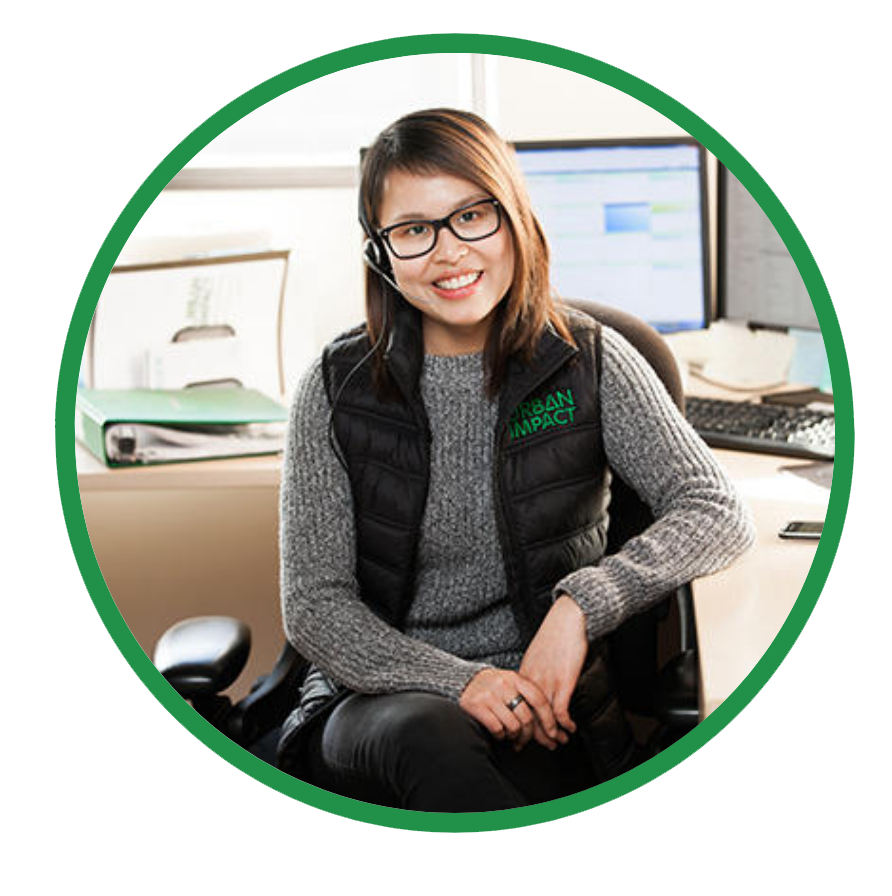 Your Recycling Customer Service Specialists
We work in partnership to deliver outstanding services and to make your recycling as easy as possible.